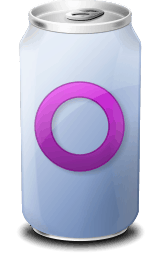 Recently some of my friend's updates showed a mysterious link titled New Orkut Version (Don't ever click it!). I thought they only kept like that. But it was not true. Almost 30 profiles in my friends list have been taken over or hacked. Yesterday one of my Orkut friend told me he has the feeling that his Orkut profile has been hacked or taken over. He has some problems like automatic status bar update and addition of unknown Orkut Communities.
If your Orkut account has been taken over, feel free to report to Orkut regarding it. It helps !
The best way to avoid such troubles is to avoid or never provide your login information to sites other than in www.orkut.com
And also don't click such links like New Orkut Version or any other thing similar to it. These links are mostly available in Orkut status bar and in about me page. A Click is all needed to get your profile hacked. If you are lucky enough to have access to your orkut account still, then go and change your password and security question immediately. Change all the previous settings. If you found a phishing page, please report it to Google. It could save someone in Orkut. If you are not aware of phishing websites and emails, then consider reading Beware Of Phisher – Review.
There are a hell lot of websites or webpages that look similar to Orkut. Don't ever provide your login information as said before. They take control of your orkut profile to advertise porn or other links. It may be used for illegal purposes also, who knows.
Check these Google Forums for details regarding it :
Another Orkut Bogus/fake website!
How to save yourself from such Phishing
Better be Safe than Sorry. Prevention is always better than Sure!
As per our concern, don't ever provide your login information to such links other than to www.orkut.com (or orkut.com) and never click any links from Orkut status bar and in about me page. Frequently change your password and security question. Happy Orkutting!