In this article, Warner Carter shares 5 Effective Blogging Movies (in 2011) which will make a difference. Share your opinions below in comments.
1. Change Your Blogging Habits
If you are a seasonal blogger, gradually change your posting habits. Not updating your blog regularly tends to drive away readers and break online blogging relationships. Writing posts on a regular basis strengthens your presence, your brand, and your online reputation as a serious blogger.
Always share your posts through social media sites. Becoming popular through your blog alone is impossible, especially if you're new to this field. Social media sites like Facebook and Twitter can give your blog significant amounts of traffic.
Check your blog daily to moderate comments. Forgetting to moderate your blog comments on a daily basis hinders the growth of comment threads. In addition, many readers want instant replies to their queries.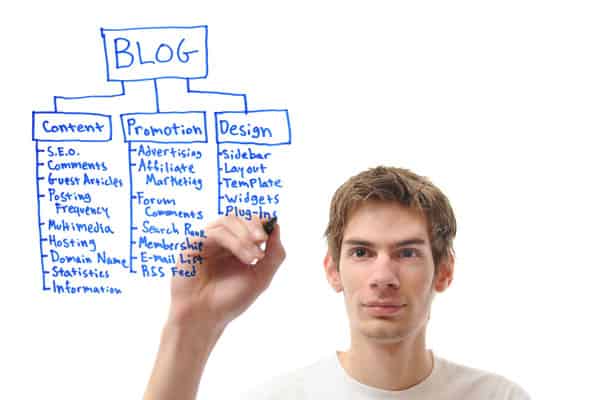 ---
2. Change Your Writing Style
Choose short and catchy titles. Enticing yet truthful titles grabs the attention of readers. If you want to catch the eye of Web crawlers, put quality keywords in your posts' titles.
Write longer articles. Many bloggers and website owners choose to write longer articles, to adhere to Google's search algorithms. Many SEO-concerned bloggers have started producing lengthier articles, too. High-quality, lengthy articles with keywords help you secure traffic from major search engines.
---
3. Keep in mind that business blogging should always be interactive
Reply to comments on blogs. Comments create threads. The more you reply to readers' comments, the longer the comment thread becomes. Not only does this attract the search engines' attention, but it also empowers the popularity of your blog.
Respond to comments on social media sites where you've shared your posts. Once you promote your posts on Facebook and Twitter, expect comments from your followers and friends. This keeps your post always on top of all updates on your page.
Comment on other blogs. Commenting on other blogs is a way of investing and planting Google booby traps on the web. This is also a gesture of participation and serious partnership with the owner of the blog. This is a good way of strengthening your link building strategies and online reputation with other bloggers. Brand Your Comments.
---
4. Initiate your own blog network
Organize your blog roll. Reserving an area on your homepage for your blogger buddies has many advantages: it makes your blog look neater, it gives your readers the notion that you're an established blogger, and it gives other bloggers a feeling of importance. Doing so is similar to pre-establishing your online reputation as a serious blogger.
Add other bloggers as friends on Facebook and follow their Twitter accounts. Ask for other friends' email addresses and connect with their accounts in social networking sites.
Create a Facebook page about your blog group. There are blog groups who have special Facebook groups where they can exchange posts and ideas about their niche and interests.
Link with other sites. This is a link building basic. Do not be contented with the length of your blog roll. Take time to search for other relevant websites and blogs on the Web.
---
5. Make your blog's design more SEO-friendly
Redesign your blog. If it isn't broke, don't fix it. However, if your blog's design has remained the same for years and you want to target new audiences, you might as well redesign your blog. Changing the header or the background is often enough. Reposition widgets and remove non SEO-friendly features such as Flash animation. If you can't design your blog, you can hire a decent web designer.
Add 'Share' buttons on your posts. If you only use Facebook and Twitter for the 'Share' buttons on your entries, you can give StumbleUpon a second chance. If you're using WordPress, do not hesitate to include Blogger and Tumblr share buttons on your blog posts. Blogging doesn't revolve around a certain platform. Blogging is all about connecting, sharing, and networking.
This article is written by Warner Carter. He is interested in everything online that fuels discovery.