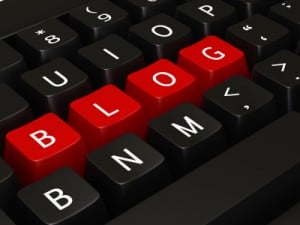 Do you really think your blog can survive without readers? Readers are like nutrients for your blog and without them your blog will die from hunger. To maintain nutrients, which I am referring to readers, flowing to your blog you have to stick to the points given below:
1. Fresh Updates
Publish a fresh or new content which has not been published anywhere. Readers will obviously not want to read same old boring stories or news on your blog. If they find new content then they will visit again to look for updated stories.
Useful :
5 Ways You Can Get Fresh Content Inspiration
5 Remarkable Ways To Keep Your Blog Fresh
2. Systematic posting
Routinely update your blog so that readers will understand when you are going to publish the post and will visit it on time. If you can't manage to write and publish post timely then you can write a blog post in advance and schedule it to post later.
On WordPress dashboard you have the option to select when you are going to publish the post for example if set it to publish on December 1, 2012 then the system will publish the post on that time.
Make a plan how you frequently you are going to publish a post, three times a week or four times a week. For example I always have busy time with work the whole week except Friday and Saturday so what I do is to write three or four posts in advance on those days and schedule the draft post to be published after the weekend.
3. Stable blog design
Don't change your blog design or theme too often because regular readers gets used to the old theme and have difficulty in adjusting to new theme. Changing your theme once in six month or once in year is the perfect cycle because a change after a long period is good and makes your reader happy as well because they might have been bored sticking to old and same color for too long!
4. Don't put personal stuff in your blog post
Putting personal stuff in a blog with tech niche or computer niche is not appropriate for all audience and unrelated unless it is a blog for personal diary. Will you think of putting some of your experience at DJ party in a tech blog niche? Obviously not.
5. Care and listen to your readers
Emphasize your blog post for readers not for search engine. Write a blog post which you think will be useful to readers. Conduct a survey to see what readers really want from your blog. You can also hold a contest sometimes and if you want you can reward your readers for conducting the survey.
6. Cooperation with your readers
Even if you are too busy with your academic or job life you must a dedicate a time for your readers by responding to their emails, comments, questions and anything. If you don't respond or give time to your readers then what's the use of blogging?