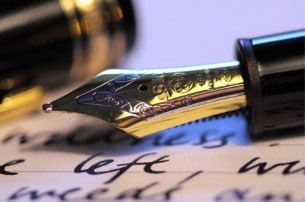 As a blogger or an internet marketer, you already know that there are no shortcuts to providing rich and unique content on your blog to your visitors – on a regular basis. 'Content Rules' in the blogging world and no blogger can ever deny that. But don't be under the impression that your content must always be in the form of articles or written words! Content can be presented in any form – podcasts, video, slide shows, webinars, seminars, ezines, infomercials, an editorial in a newspaper or magazines and so on. If you can use your creativity, you will be surprised to find hundreds of interesting ways to present your content.
So if you are looking forward to maximizing your profits with blogging or Internet Marketing, you must be flexible enough and present your content in different formats for your audience to assimilate.
In this post I am going to discuss 4 easy yet powerful re-purposing techniques that you can use.
1. Converting Your Posts Into Audio Podcasts
Some of your blog visitors might be lazy and won't like to read each and every word in it and might like to hear it out instead. So if you can provide them a podcast version of your post or a downloadable MP3 file or some other audio formats, you attract more visitors to your blog, who would find it much easier to take in your content – on their iPod while they are jogging, while they are driving or from any audio device at their convenience.
By presenting your content in different formats, you become more versatile and dynamic as an online entrepreneur, which ultimately enhances your ability to cater to a wider group of audience thus bringing in more money for you!
Another popular way to make your MP3s viral on the web is by recording an interview with an eminent internet marketer or blogger in your niche and publishing it as a podcast on your blog – with a download option.
Balabolka is a free tool that you can use to convert any text into different audio formats.
If you are using a WordPress blog then you can use Audio Player plugin to convert your MP3 files into a MP3 player.
Or you can incorporate the below code in your website to embed a MP3 player
<embed height="27″ src="http://www.google.com/reader/ui/3523697345-audio-player.swf?audioUrl=[MP3 URL]" type="application/x-shockwave-flash" width="320″ wmode="transparent"></embed>
2.Converting Your Posts Into Videos
Video marketing have already got immensely popular amongst internet marketers. Thanks to YouTube and other video sharing sites! So are you already making the maximum out of these sites as a blogger? If not, it's high time you do it right away.
Convert your posts' content into videos. Capture what you have to say in a video, edit it using a movie maker tool like Windows Movie Maker or any other tool you want and post it to YouTube or Metacafe or other similar sites. Don't you think you will be able to reach more prospects this way?
You can even convert your posts to videos using MS Powerpoint. Please check out this useful post that guides you step-by-step on it.
You can also easily convert your articles to videos using an online tool called "Article Video Robot" (not a free service).
3. Converting Your Posts Into Slides
You can publish your posts to document/slide sharing websites like Scribd.com and Slideshare.com to reach out another group of hungry prospects from your niche.
Scribd.com and Slideshare.com allow you to post documents of various formats to their database. They also allow you to embed them back to your websites. You can upload any document format that they accept – to which you have full copyrights – to these sites and they will be immediately published and become accessible to millions of their visitors. Like other popular content sharing sites, documents posted on to these sites can be shared to social networking and book marking sites. These documents are also compatible on smart phones and other hand held devices. Do you see the immense traffic potential here?
4. Republishing Your Posts To Ezinearticles.com
Did you know that you can republish the exact duplicate copies of your blog posts to ezinearticles.com? But you need to read their posting rules before you do that. By the way, it is a good SEO practice to give a link back to your original post to tell the search engines that your original article is in your blog. By republishing your blog posts, you can get those extra visitors and maximize your blog's exposure.
You can check out this post that I found on ezinearticles' blog that will clear most of your doubts regarding article republishing.
5. Package Your Older Posts/Articles Into A Free Report or E-book
Have you ever thought of packaging your older posts into an ebook or a free report that you can give away to your email subscribers as a gift for opting in? Yes, this is indeed a great way to spread the word about your business or blog to the world. If you allow your free report to be shared by your subscribers then it may even go viral – bringing in another stream of targeted traffic to your blog.
You can easily convert your Word documents into PDF files using this free service.
If you can incorporate these re-purposing techniques on a regular basis, you should be able to reach out to a wider range of targeted audience in the long run.
This article is written by Deepak Eapen. He has been into Internet Marketing/blogging/SEO for the past 2 years and owns multiple blogs and websites in different niches.