Android Phones have become very popular with people these days; so much that it gives brands like Nokia and Apple a very tough competition. It's a well-known fact that Android phones aren't cheap and you will have to shell out a few bucks in order to buy one. In this post, I am featuring 3 Great Android Phones that are priced below Rs. 10,000 for the price sensitive Indian Market.
Micromax Andro A60:
Micromax Andro A60 is an entry level full-touch Android Device. It runs on Android 2.1 (Eclair) and has a 3.2 MP Camera. You also get Wi-Fi and 3G connectivity all for a meager price of Rs. 6699/-
The best thing about this phone is that it's powered by a high-end processor with a power of 600MHz (faster than the HTC Wildfire). Check out Micromax Andro A60 on Flipkart.
---
Dell XCD28: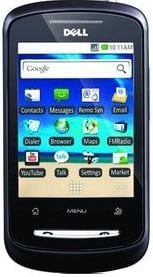 The XCD28  is an Android Powered smartphone from Dell. It comes with Android 2.1 (Eclair) and has a 3.2MP Camera with 2x Zoom. It also features a powerful 600Mhz processor just like the Micromax phone we just saw. This phone is priced at Rs. 8000. Check out it's page at Flipkart.
---
Samsung Galaxy5 i5503: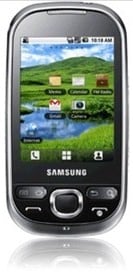 The Samsung Galaxy5 i5503 is a very similar Android Phone powered by Eclair. It comes with a 2MP camera and has features similar to that of the other phones mentioned above. It has GPS and works with a 3.5mm headset. It's priced at Rs. 8989. Check out it's page at Flipkart.
I hope you liked these phones. If you can afford a bit more, I'd recommend you check out the LG Optimus One P500 priced at Rs.12,500 and the HTC Wildfire priced at Rs. 13,500.