If you ever thought you are tech savvy, check what the teenagers and the young adults are using to communicate. Apart from the usual Facebook, Twitter and WhatsApp platforms, there are more third-party social apps these days. Snapchat is one of them.
The millennials now prefer Snapchat since it's swift and instant in communication. We also cannot forget that the platform deletes conversations after 24 hours. While that's great for those who don't want to be traced, it also creates another problem.
How to Hack Snapchat Easily and Fast
It's nearly impossible to keep track of the conversations. Parents are finding a hard time to track their children. The same applies to employers who have young employees using it.
So, if you are looking for how to hack someone's Snapchat conversations, know that you are not alone. Luckily, we have a solution for you. It will not only hack the Snapchat account but also get the password when the need arises.
Part 1: Why Should You Hack Snapchat?
First things first. You want to a Snapchat hack solution to know what your target is hiding there. Now, apart from that, there are the following issues:
Snapchat Deletes Conversations
After 24 hours, anything that the user types or shares in this platform will go away. That's why it's hard to trace anything after the day is over. It would help if you had a solution that will hack and deliver the information as soon as it's typed.
Online Bullying
We cannot ignore the fact that this happens every day. Snapchat is another platform that predators will use to threaten your kids. If you have a teenager, the next obvious thing is that they will hide even the threats.
To maintain safety, whether they like it or not, it calls for a secure and reliable hacking solution.
Track Harmful Conversations
Teenagers are active. You know that because you were there. The only difference here is that they will use Snapchat to hide their dirty secrets. After 24 hours, mommy and dad will know nothing.
Well, with what I'm about to show you, they will never know when you are beating them in their own game.
Part 2: Hacking Snapchat with Spyic
To solve the problems mentioned above, you need something that will hack Snapchat and keep you updated about every conversation. Spyic is one of the applications that can comfortably do that for you.
After using it, I can say that it's the best thing that can happen to any worried parent or employer. It's a leading global application that millions of users in more than 190 countries have benefited from.
It operates while hidden in both Android and iOS platforms. You will see how it works in both in the next sections. The best thing about Spyic is that it does not need any rooting or jailbreaking to hack Snapchat.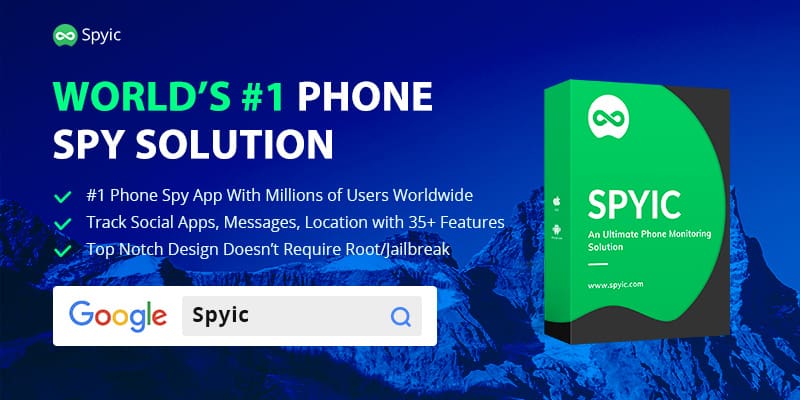 Next time you see it in Life Wire or CNET, those are some of the reason why it's featured there. You can use it to hack Snapchat remotely without the target knowing you are viewing their activity.
The control panel is web-based, and you can use any browser on any device to view. Now, let's see how you can use Spyic to gain access to Snapchat accounts.
Part 3: How to Hack Snapchat in Android Using Spyic
In Android, Spyic requires you to do a one-time installation on the device used to access Snapchat. It operates in stealth/hidden mode after installation. You don't need to root the device to hack Snapchat.
Spyic will fetch the information using the cutting edge technologies in it. In Android, features related to Snapchat hacking include:
Real-Time Snapchat Updates
The Snapchat link is included in Spyic's dashboard under the social apps. There are other social media platforms there that you can access, and Snapchat is one of them. Once you click on it, you can access all the messages shared, and the media files too. You will also see the contact details of those involved.
Android Keylogger
If you want to see more information, Spyic's Android version includes a keylogger. It's responsible for recording all the keystrokes made on the target phone. The data is then stored in log files which you can access by clicking on the keylogger feature.
Since the targeted user visits Snapchat using the device, you will see the collected login details. You can later use them to access the account and see everything else you are missing.
3.1 Steps to Hack Snapchat with Spyic
Before you can start hacking, make sure you have the following:
The device used to access Snapchat
Make sure it has Android version 4.0 or above
Secure internet connection
A working email address
After that, proceed with the following steps to access Snapchat:
Go to Spyic website and register an account.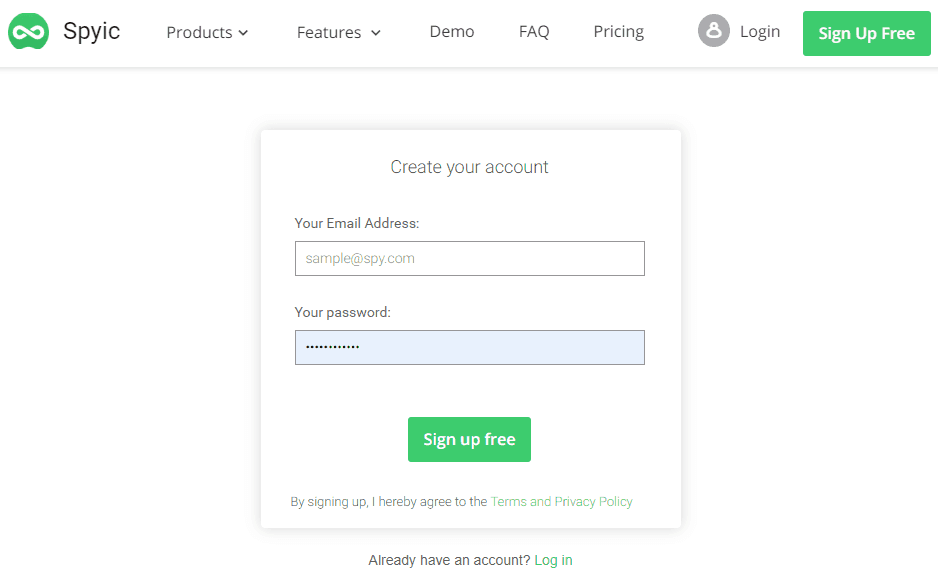 Select Android to continue.
In the next step, select a suitable plan and make the payments. You will then receive a confirmation email.
The email will have the payment details, login credentials, instructions and a download link.
Use the link on the device used to access Snapchat to download and install Spyic.
Make sure you select stealth mode before finishing the installation. After that, complete the installation so that you can access the dashboard.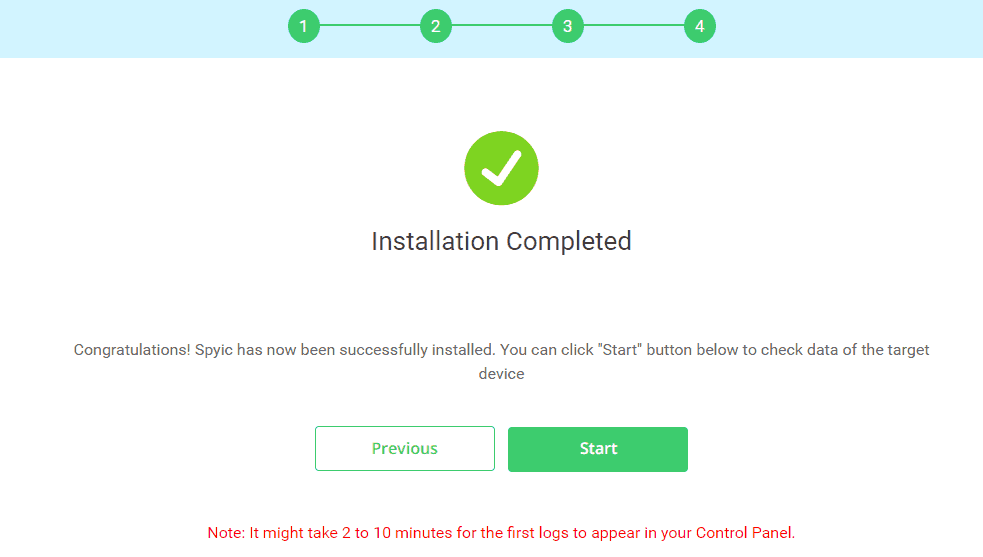 When you finish, Spyic's icon and the download link will disappear. The phone's user will never know that something was installed in their absence.
Now, use another device to access Spyic's account. Login using the registration details.
Wait for the account and phone synchronization before getting to the dashboard.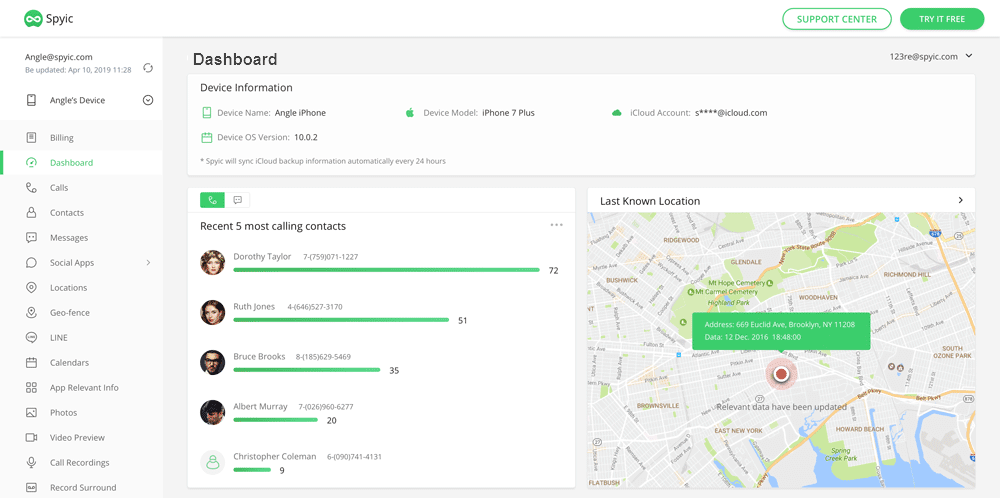 Scroll down with your eyes on the features on the left side to locate the social apps link.
Click on it to access the dropdown menu. Scroll down once more until you see the Snapchat link.
Once you click it, it will have all the messages, and anything else shared. You will also see the contact details of the senders and receivers.
If you want to access the account yourself, then make use of the keylogger. Since it records all the keystrokes, be sure that it will also capture the Snapchat login details. Go to the last parts of the features list and click on Keylogger at the bottom.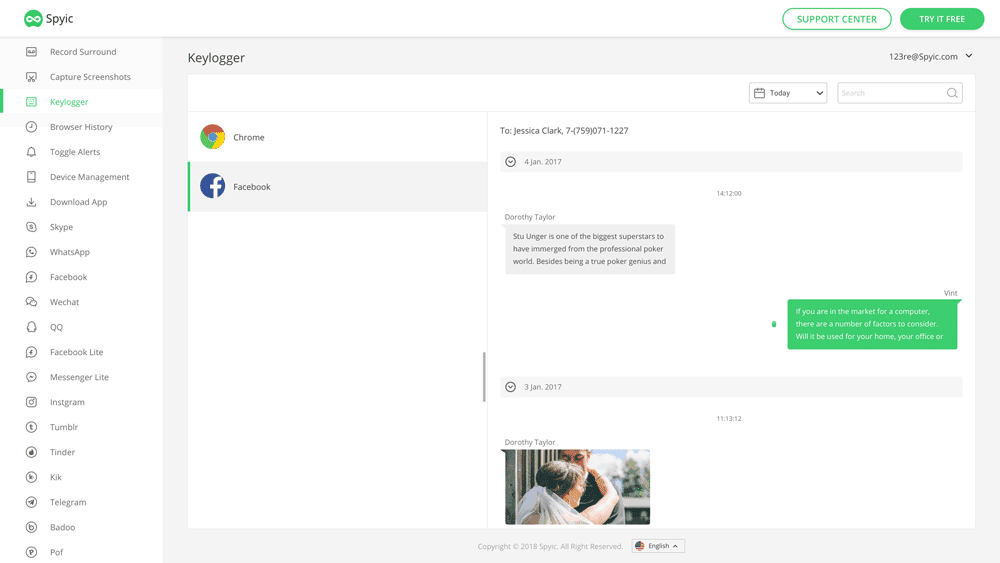 Have a look at the log files and locate the Snapchat details. Once you get them, it will be easier to access and see anything else you have not yet seen.
3.2: Why Should You Go for Spyic to Hack Snapchat in Android?
After acquiring Spyic, you have unlimited access to Snapchat conversations of the account you want to hack. More benefits include:
A quick installation process that needs less than 5 minutes to complete. If it's slower, blame it on your internet connection.
It operates while hidden or in stealth mode. The Snapchat user will never suspect anything secretly happening in their device.
When installing, it needs less than 2MB memory space. The target again will never know about anything decreasing the phone's memory.
Due to less memory space, it does not consume the battery while fetching information from the phone.
Spyic does not need you to root the phone to hack Snapchat.
If you don't need it anymore, you can uninstall it remotely via the control panel — no need to go to the phone again to uninstall.
You can also view the dashboard using any browser on any device comfortably.
Lastly, apart from Snapchat, you can use Spyic to hack other social apps and more information from the target's device.
Part 4: How to Hack Snapchat in iOS Using Spyic
You can also use Spyic to hack Snapchat in Apple devices. The process is, however, different here since you don't need any downloads or installation. You can set up your account and start hacking online. All you need are the iCloud credentials of the phone you want to hack.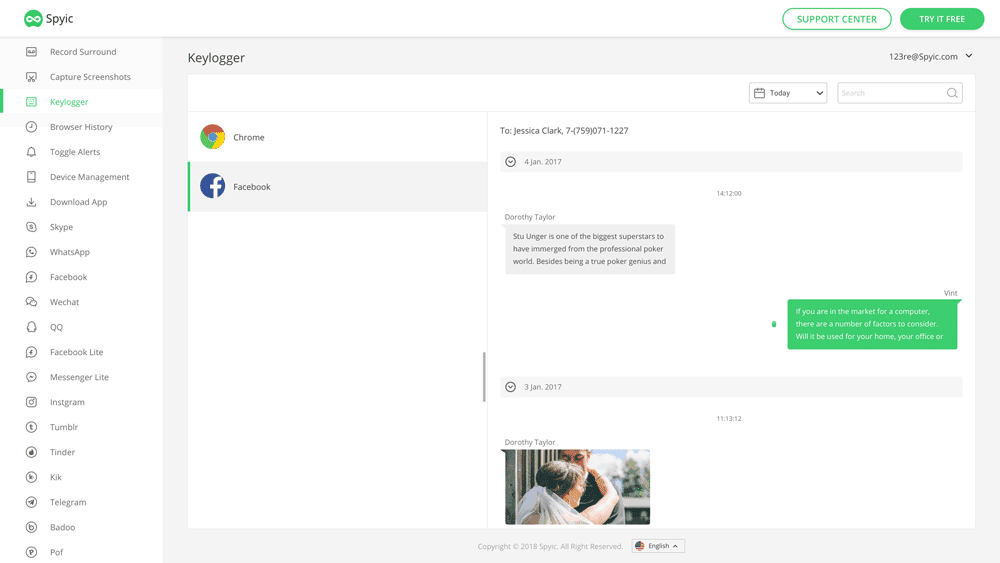 Also, you need to make sure the two-step verification is disabled on the phone. You don't need to jailbreak the device to access Snapchat since Spyic is a non-jailbreak monitoring solution. On the other hand, make sure the iOS version is 7.0 or above.
In iOS, you can hack Snapchat via the installed applications feature in the iOS dashboard. Since they are using the application on their phone, Spyic can fetch it and deliver all the hidden details.
4.1 Steps to Hack Snapchat in iOS
Once you have attained the few requirements above, follow the procedure below:
Visit Spyic website and register an account. You will need an email and password to do that.
Next, choose the Apple icon to continue. Select your preferred plan and make the payments.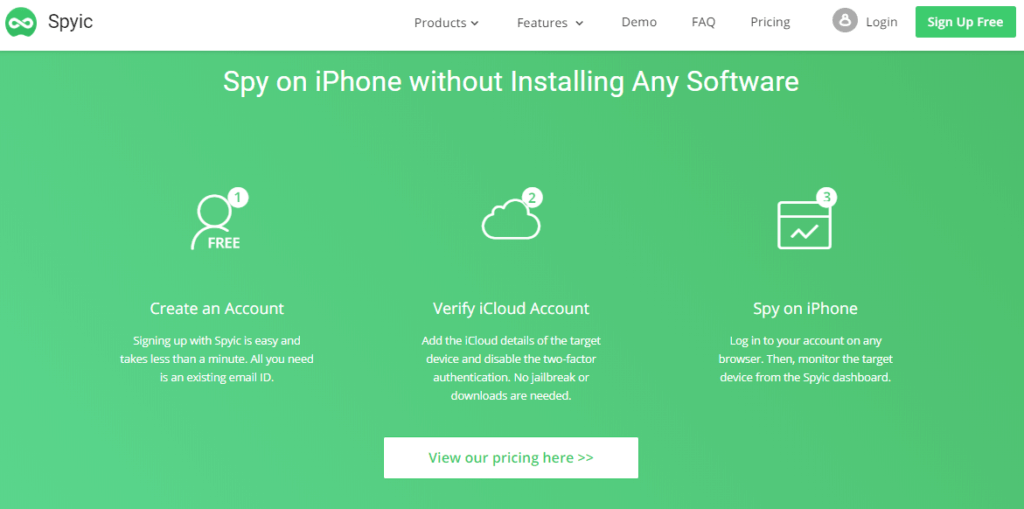 You will get a confirmation email with set up instructions, payment details, and login credentials.
Now, it's time to access Snapchat. Go back to Spyic and login to your account.
Verify the iCloud details of the iPhone or iPad you want to hack.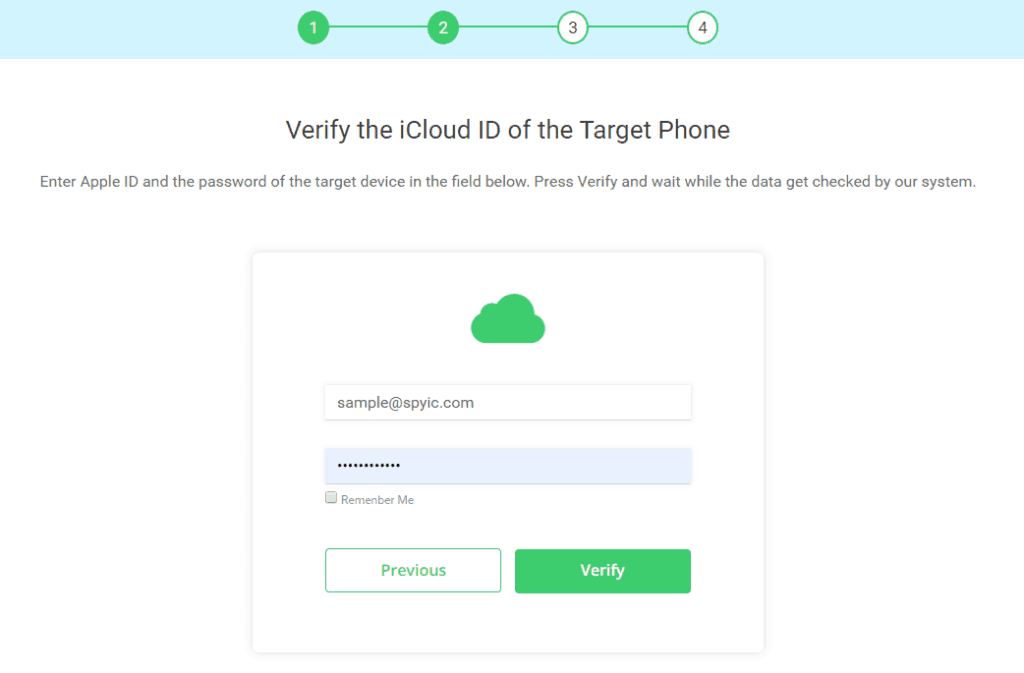 Next, select the device you want to access. If it's only one, click on it. If the target has more than one phone/tablet in the cloud, choose the one you want to access.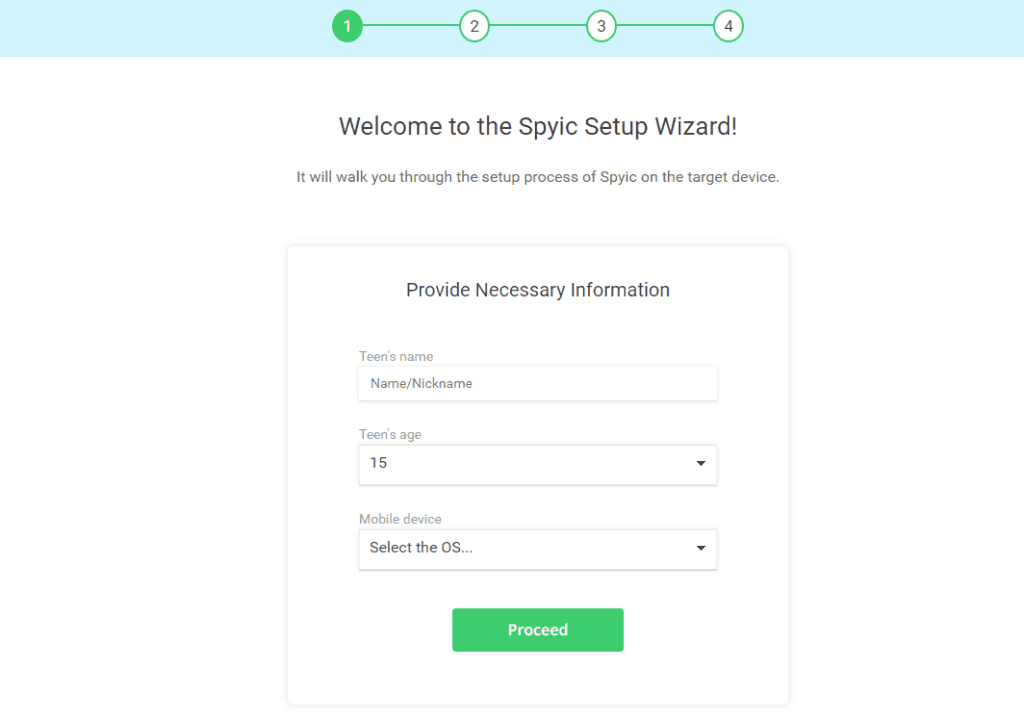 The account will sync with the iCloud before accessing the dashboard.
Once it avails, you will phone summary information on the right and features on the left.
Now, scroll down to access the Applications feature. Click on it to view the installed apps. Snapchat will be one of them.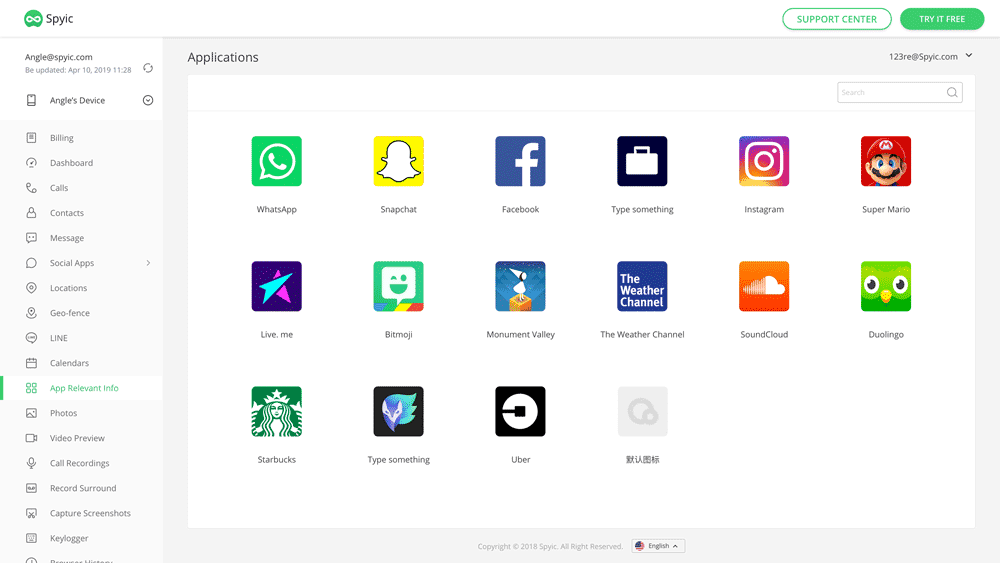 Click on it to see all the activity happening in the app in real-time.
4.2 Why Choose Spyic to Hack Snapchat in iOS?
In iOS devices, you don't require any download, installation or jailbreaking. You only need the iCloud details of the phone used to access the Snapchat account.
It fast and easy to set up the account online and start hacking.
You get updates in real-time.
You can access the information remotely using any browser in any device. It doesn't matter where you.
Conclusion
Hacking Snapchat is all about deploying the right tools to get the best results. Spyic is that solution that eases the worries of troubled parents and employers. With such an app, you will not worry anymore about the messages disappearing after 24 hours.
Why? Because the updates are in real-time and you can access them anytime you want. So, take your time to go through Spyic, register an account and let it do the hacking for you.
Meta: Are you worried about the best method to hack someone's Snapchat? See how Spyic can help you hack the unreachable account easily and fast. It's secure and works in both iOS and Android platforms. No rooting or jailbreaking needed.