If you are confused why you should add favicon to your blog, then you are just like me few years back. Let us share with you the procedure and benefits.
Favicon (pronounced as fav-eye-con) is the short form of favorites icon. It is a 16 x 16-pixel square icon associated with a website or web page. A Favicon is also a tiny representation of your blog or website's logo and it is very much useful for branding.
Below we'll share two simple ways to generate a favicon for your blog:
1) By using a software.
2) By using an online icon generator.
We often prefer the latter since this is a simple task.
Add Favicon To Your Blog's URL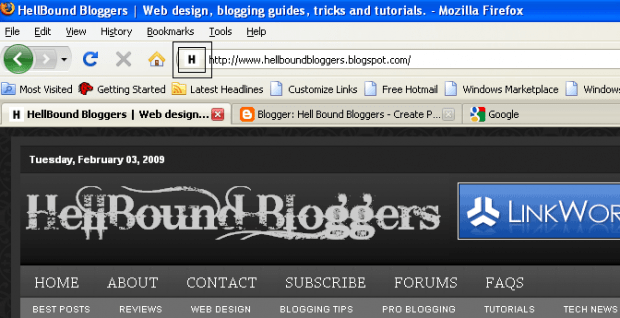 There are many icon editor software on the Internet that you can download for free.
You can also check out Imagicon for that. It is very a simple tool used for generating favicons. Imagicon transforms other format images into .ico format, which is the format of favicon.
You can create favicons in two different sizes 16 x 16 and 32 x 32. But I think 16 x 16 size will be suitable for most of the websites and also readable.
You can also create and generate a favicon online. Some favicon generators provide you free hosting also. Enter "Online favicon generators" on Google Search and you will find many links for it.
Go to IconJ.com's Icon Generator. It allows you to generate favicon and host also.
No registration is required for this. Here is a screenshot of this website below.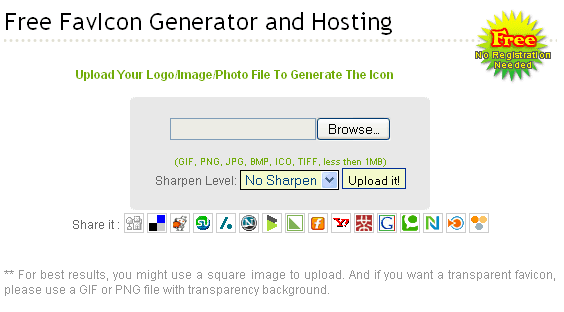 First upload the image (should be less than 1MB).
And you will get the favicon with the extension .ico.
You can download that and host it on your web server, or you can host it in iconj.com website itself.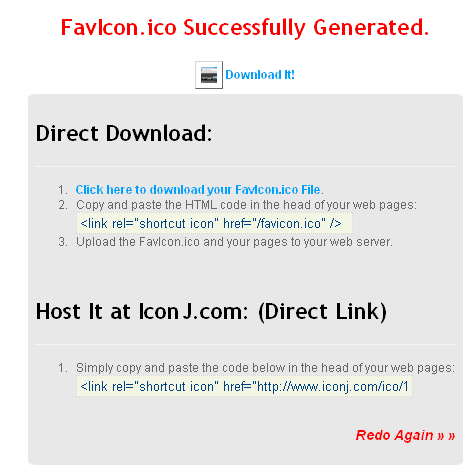 The link will be similar to this:
<link rel="shortcut icon" href="http://www.iconj.com/ico/1/x/1xb6dq1ml3.ico">
You have to copy directly and paste the code above in the head of your web pages by editing the template/theme. By this, you can quickly add the favicon to your blog's URL or Domain name. Do let us know your views in the comments below.