This year Apple Inc. has lot to share and one among them is iPhone OS 4.0. Apple has sent out media invitations for this special launch. The event is scheduled for April 8th Thursday, 10 a.m. PT. at Apple headquarters. Below I mentioned some of the expected features of iPhone OS 4.0.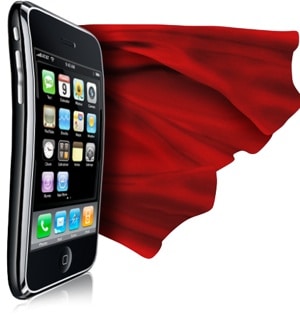 1. Multitasking is possible now. With this feature, you can run applications in the background. You can also run more than one third-party application.
2. Supports higher resolutions. Since many models are having 800×480 resolution or even better displays over the iPhone's 480×320 screen, Apple is going to take this issue seriously and it might support higher resolutions.
3. Second camera in iPhone? It is believed that iPhone OS 4.0 has support for second and front-facing camera for video chatting.
4. Universal E-mail Inbox. To view e-mails from another account you don't need to tap or switch. You can get the all mails from the Inbox you are currently viewing.
5. Many graphical and UI changes. Apple is going to revamp the homescreen and the User Interface. It is also believed to contain specific icons and widgets on homescreen. Provides new multi-touch gestures like triple tap and long press.
6. Enhanced voice-to-text features. Google already introduced this function to Android powered devices and of course, Apple also had a similar feature called 'Voice Control', but you can only use it to call a contact or control your iPod.
7. Better App Management. Apple provides simple solution to manage hundreds of apps on your iPhone and you don't need to try anything hard to manage it. You can also remove the pre-loaded apps like the calculator app and the weather app.
8. Better Navigation in iPhone. Apple will provide multi-touch gestures OS-wide for iPhones. They also provide a better way to browse through apps.
9. Sync contacts and calendar applications. Apple iPhone OS 4.0 believed to provide some new way to sync contacts and calendar applications.
10. Possibility of LED Flash.The iPhone's camera will be better with a LED flash especially in low light.
11. Cloud iTunes. It is also believed that cloud iTunes might allow 4G iPhone to stream your entire personal music and video library on demand and off the cloud.
Other Possible (But Yet Impossible) Features of iPhone OS 4.0 :
Glowing Apple logo on the back side of iPhone.
Removable iPhone battery.
Built-in RFID.
Portable DVR functionality.
Full metal case (unibody).
64GB NAND flash memory model.
Touch sensitive case.
Dual-core processor and more RAM.
OLED display.
Five-megapixel camera.
High-Res AMOLED Screen
These are just the expected features of iPhone OS 4.0. The update will supposedly be available for only the iPhone 3G and 3GS.
To my dismay, some of these features are indeed lacking in Apple iPad.
Did I miss any other good feature? Please share it in the comments! 🙂