Am a big fan of BGMs (aka Movie Soundtracks), it helps me to relax a lot. Recently I encountered a site which has (almost) all the movie soundtracks and we can even listen to them without registering on their site. They charge a small fee for downloading those soundtrack music here.
#1 – Go to cks since you can legally Iomoio.com and register for a free account. Now next to the search tab, you will have one section called "soundtracks", select it.
This site has 152278 albums, 55042 artists and 1726974 tracks. So feel free to browse, listen and select your favorite tracks.
#2 – Now search for your favorite soundtracks, for example, Titanic, Terminator, Fast Five, Rocky and so on. Within fraction of seconds, you will get all the related movie soundtracks.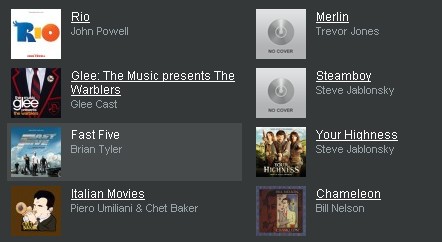 #3 – Now select the movie and you will be taken to a place where all the movie soundtracks are listed, you can listen to the soundtracks before purchasing.
You can add all the soundtracks or particular soundtrack, and make the payment. They support major payment options.
You will get all the soundtracks in a ZIP format. To download tracks individually in MP3 format, please click the green arrow button next to the album and you will see download buttons next to each purchased track. You can get them in mp3 downloads.