Find the best platform for your business and learn how to make the most out of your email and SMS marketing.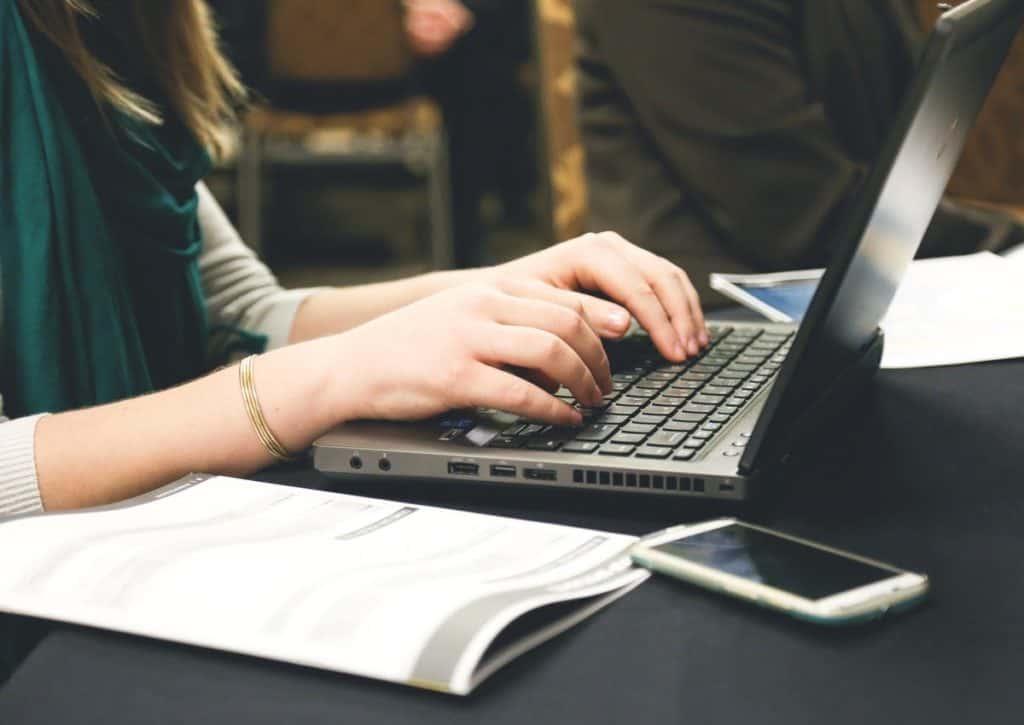 Are you looking to improve your mobile marketing strategy this year?
Then now's the time to take a look at your email and SMS marketing channels.When put together, email and SMS marketing can drastically increase campaign engagement and conversions.
We all know that email is still one of the most effective ways to reach our customers, but SMS marketing provides some pretty impressive stats also. Put them together and you're bound to reach your customers at the right moment and on the right device to increase conversions.
In this article, we'll take a look at 10 platforms that can help you create, manage, and improve your current email and SMS marketing — all in one place. Then, we'll take a quick look at the benefits of email, SMS, and how the two channels can work together.
Here's a look at the platforms we'll cover:
Listrak
MailUp
SendPulse
Mailigen
Omnisend
Ontraport
ActiveCampaign
Sendinblue
Drip
Klaviyo
The Platforms You Need to Know
When it comes to perfecting your email and SMS marketing strategy, you have to have the right tools in place. That means making an investment in a new platform that will help you create, manage, and improve your current efforts.
There are many capabilities that come with these types of platforms, but here are a few things you'll want to keep an eye out for:
The ability to schedule messages ahead of time
Analytics and reporting capabilities that allow you to continue to grow and improve your campaigns
Advanced technology like predictive analytics, AI, and machine learning
A drag-and-drop editor that allows you to design emails without needing to know HTML
Seamless integration between channels and other platforms to give you all the information you need in one central location
In the end, it all comes down to what you need out of your mobile marketing platform. Take the time to set your goals and connect with multiple providers to understand how they're platform can help you make the most out of your email and SMS strategies.
Listrak is a retail digital marketing platform that can help you manage all of your email and SMS marketing needs. Choosing to partner with Listrak will open you up to a number of unique opportunities to improve your marketing efforts including predictive marketing, seamless cross channel capabilities, and accelerated growth opportunities.
Get the right message, to the right customer, through the right device. With the right marketing platform, this can be done easily and efficiently and you'll quickly start to see increased engagement and revenue. Image courtesy of Listrak.
Here are a few highlights of what the Listrak platform can do for you:
Email
Easily create responsive messages with a simple drag-and-drop email editor
Build customize journeys based on real-time customer interactions
Increase sales by sending predictive product recommendations, content, and actionable predictive segmentation
Use AI-driven campaigns to deliver an even more personalized experience without manual intervention
SMS
Send broadcast and triggered SMS messages to your customers to keep them engaged
Take your text marketing to the next level with MMS messages that include eye-grabbing imagery
Seamlessly integrate your SMS and email marketing efforts
Filtering capabilities to improve campaign targeting and make the most out of your budget
MailUp is a marketing platform that will allow you to create powerful integrated marketing campaigns to engage and build relationships with your customers. No matter what your business needs are, the team at MailUp can help you achieve your goals — from strategy assistance to concept creation.
SMS is a great way to engage with your customers. By integrating your email and SMS marketing strategies, you'll be able to reach your customers through the right channels. Image courtesy of MailUp.
Here are a few highlights of what the MailUp platform can do for you:
Email
Create professionally-designed emails that are responsive across all devices
Unlimited mailings, meaning you can upload as many recipients as you'd like to
Boost deliverability with their deliverability suite and find a solution built for your company
Send relevant trigger emails based on customer interactions
SMS
Use dynamic content to personalize your SMS messages to increase relevance
Send up to 200 SMS per second all over the world
Integrate your SMS messages with your CRM and e-commerce store
Link tracking to provide you with data and reporting capabilities
SendPulse is an email and messenger marketing platform that was built to help businesses connect and engage with their customers. From email and SMS marketing to web push and automated chatbots, you can improve your customer interactions at all stages.
Create cross channel marketing workflows that engage users based on their real-time interactions. Sending a reminder email or SMS messages might be all it takes to bring someone back to your site to complete a purchase. Image courtesy of SendPulse.
Here are a few highlights of what the SendPulse platform can do for you:
Email
Drag-and-drop email editor that allows you to create professional emails without HTML
Automation capabilities that react to customer behaviors and send timely content
Understand who your customers are and how they are engaging with your emails
Easily add personalization to your emails to increase engagement
SMS
Add personal touches including the recipient's name, customized offers, and more
Integrate with your CRM and CMS systems to see the full picture
High-speed delivery that will get your messages out to your audiences faster
Segment recipients to make sending personalized messages easier and more effective
4. Mailigen
Mailigen is a marketing automation platform that allows you to manage your email and SMS marketing from one central location. With experience working in various industries, Mailigen has the knowledge to help your business make the most of your marketing.
Image courtesy of Mailigen.
Here are a few highlights of what the Mailigen platform can do for you:
Email
Easily create eye-catching and professional messages with their intelligent email builder
Stay in the know with real-time analytics that helps you identify under and over performing campaigns
Manage your subscriber list to better understand the preferences of your audience
Create automated workflows that interact with users based on their behaviors
SMS
Send global SMS messages to reach your customers no matter where they are
Segment your subscriber list to improve message personalization and relevancy
Schedule SMS reminders, alerts, and campaigns to send automatically
Reporting and analytics to let you know exactly what's working and what isn't
5. Omnisend
Omnisend is a marketing automation platform that allows you to manage your e-commerce email, SMS, and automation. With the insights Omnisend can provide you, you'll be able to improve your campaign performance by having a better understanding of who your customers are and create content that is built for them.
The more you know about your customers, the better marketing campaigns you can create. By segmenting your audiences, you can know exactly what message to send them and on what channel. Image courtesy of Omnisend.
Here are a few highlights of what the Mailigen platform can do for you:
Email
Develop automated email campaigns including abandon cart, welcome series, and more
Improve targeting with better list segmentation capabilities
Build shoppable emails with dynamic discounts, product recommendations, and more
Use A/B testing to better understand what works and what doesn't for your customers
SMS
Create personalized experiences across all of your platforms including SMS
Leverage pre-built workflows to send SMS messages to your audiences at the right time
Reach your audiences no matter where they are in the globe
Grow your subscriber list through popups, landing pages, and more
Ontraport is a sales and marketing platform that focuses on helping to automate your digital marketing efforts at scale. With all the capabilities you need to improve your email, SMS, lead scoring, and web pages all in one platform.
Automate emails and SMS messages with custom-built workflows that provide your customers with the most relevant content. From there, you can easily see what campaigns are working producing the results you want — and which ones aren't. Image courtesy of Ontraport.
.
Here are a few highlights of what the Ontraport platform can do for you:
Email
Create triggered messages that are automatically sent to users based on their interactions
Test and track campaign success to improve future messages and make more out of your emails
Improve email deliverability to ensure your emails make it to your customer's inbox
Make personalization easier and scalable for all of your messages
SMS
Get your own personal SMS numbers so your customers can save your contact
Create two-way conversations with your customers
Develop triggered messages that provide automatic responses
Schedule messages to be sent and make sure you're considering time zone differences
7. ActiveCampaign
ActiveCampaign brings together all of your digital marketing, automation, and CRM needs into one platform. Whether your company is focused on eCommerce, digital businesses, or a B2B company, ActiveCampaign has a solution to help you.
Build customized workflows that move your customers through their personal journey based on their real-time interactions. Set yes/no scenarios that move each person down the right path for them — resulting in more engaged users. Image courtesy of ActiveCampaign.
Here are a few highlights of what the ActiveCampaign platform can do for you:
Email
Send any type of email you need from broadcast to specifically targeted campaigns
Create autoresponders that enroll customers in welcome campaigns or deliver lead magnets
Move your customers through the sales funnel to increase sales and turn your contacts into loyal customers
Schedule emails ahead of time to ensure they're sent at the right time
SMS
Add SMS messages to your automated workflows to send relevant messages based on customer interactions
Grow your subscriber list and import contacts to ensure you're reaching everyone who has opted into your SMS messages
Send SMS messages including appointment reminders, sale notifications, coupon codes, and more

Sendinblue is an automation platform for growing businesses that need a service that can evolve with them. From managing your customer communication to improving personalization and conversions — Sendinblue can help you achieve your goals.
Building emails shouldn't require hours of design and coding work. With a simple drag-and-drop editor you can easily create professional emails that incorporate personalization in no time. Image courtesy of Sendinblue.
Here are a few highlights of what the Sendinblue platform can do for you:
Email
Create professional-looking emails with templates and a drag-and-drop builder to make designing emails simple
Add dynamic text and other advanced capabilities to personalize your emails and increase engagement
Design and send transactional emails to directly increase sales
Optimize email send time with machine learning technology that sends your messages when they're most likely to be opened
SMS
Promote time-sensitive and special events to capture your audience's attention
Create transactional SMS messages to confirm orders, provide shipping updates, and more
Improve personalization through segmentation and dynamic content
Track and monitor campaigns to identify potential issues and successes in real-time

Drip is designed to help eCommerce brands grow by reaching more customers and moving them through the nurturing process. Whether you're looking to better understand your customer data, improve personalization, or better optimize your efforts, Drip has a resource for you.
Know exactly how your campaigns are performing and attribute revenue to each tactic. Knowing this information will allow you to focus on the channels that work best and see how your business continues to grow year over year. Image courtesy of Drip.
Here are a few highlights of what the Drip platform can do for you:
Email
Use the Visual Email Builder to quickly create branded emails that resonate with your customers
Share product recommendations to encourage customers to make additional purchases
Send abandoned cart emails to bring people back to your site and complete their order
SMS
Send messages that will capture the attention of your audience and is more likely to be read
Leverage customers behaviors and data to provide the most relevant experience
Track campaign success with easy to understand dashboards that will tell you everything you need to know
Klaviyo helps eCommerce businesses grow by providing them with the services they need to reach their customers at the right place and time. From building the perfect customer experience to increasing sales through transactional SMS messages, this platform can help you evolve your business.
Manage and send all of your customer communications from one central platform. This will help keep your branding and messaging consistent and will build brand recognition. Image courtesy of Klaviyo.
Here are a few highlights of what the Drip platform can do for you:
Email
Map out the customer experience you want your customer to have through a drag-and-drop automation builder
A/B test your emails to better optimize your messages to increase engagement
Track and analyze campaign performance with reporting capabilities
Create trigger emails that are based on the interactions and behaviors of your customers
SMS
Compliance management capabilities to ensure you're following all consent rules and regulations
Grow your subscriber list with the help of Klaviyo's form builder
Target audiences and improve personalization within every message
Utilize smart sending to ensure you aren't sending too many or too few messages to your audiences
The Benefits of Email Marketing
You're likely already using email as part of your current marketing strategy and for good reason — most of your customers are already using email. It's expected that by 2023, nearly half of the world's population will be using email on a regular basis.
Your customers are already using email as one of their main forms of communication. When you consider that by 2023, nearly half of the world's population will use email — you can't ignore this tactic. Image courtesy of Oberlo.
Now, you may be familiar with some of these benefits but when looking at these two channels together, it's important to understand the strengths of each platform — and where there is crossover.
Personalized Content
Email marketing is a great opportunity to incorporate personalization into your customer communication. Personalization has the ability to increase your email metrics across the board — from open rates to conversions you'll see an improvement.
No matter how you look at it, adding personalization to your emails will improve your metrics. From open rates to conversions, you can expect to see higher metrics month over month. Image courtesy of Campaigner.
There are many different ways you can incorporate personalization into your emails. In fact, you'll want to explore these opportunities because it's no longer as simple as adding a recipient's name to the email subject line.
Here are a few ways you can incorporate personalization into your email marketing:
Create content that is relevant to the interests of your customers
Share product and content recommendations based on previous customer behaviors
Send abandoned cart messages that reminder a user about products they left behind
Segment your audience to better understand their wants and needs
While it might seem like a daunting task, adding personalization can be made easy with the help of your digital marketing platform partner. Many of the companies we just discussed already incorporate these functionalities into their service offering — making it as simple as possible for you.
Directly Increase Sales
Email is a great tool to increase sales. In fact, 59% of marketers say email is their biggest source or ROI. That means that email does work and can be used to directly impact your sales numbers.
While it might not top the list at number one, increase in revenue makes it into the top 3 benefits of marketing automation. It's a great way to improve your sales numbers and get the products your customers want out to them. Image courtesy of ConstantContact.
This can be done in a number of different ways, but the more relevant you can make the emails the better. If you're not sure how to make emails relevant to your customers needs, take a look at their data and previous shopping habits. This will give you a good starting point and will help you identify the items that will resonate most with them.
Here are a few ways you can use email to directly increase your sales:
Abandonment messages are a great way to bring users back to your site and encourage them to complete their order
Product recommendations that are based on the items your customers were previously browsing
Share coupons and discounts to encourage customers to come to your site and browse new products
Sending Relevant Campaigns
Automating your email marketing efforts allow you to build timely campaigns and send them in less time. By having the ability to build workflows and automate your customer journey, you can create campaigns that resonate with each of your segments and let the platform do the work for you.
An added benefit to using these automated workflows to share your campaigns is that they generally work off of your real-time customer data. This means that as the needs of your customers change, so will the campaigns they are enrolled in.
The Benefits of SMS Marketing
So why use SMS marketing in addition to your email strategy? Because there isn't a form of marketing out there that is more effective than SMS.
If you don't believe us, just checkout these impressive statistics:
75% of consumers are comfortable receiving SMS messages from brands as long as they opt-in
64% of consumers think businesses should contact then via text messages more often
75% of consumers want to receive texts with special offers
The answer is yes, you should be incorporating SMS messaging into your current mobile marketing strategy. Your customers want you to communicate with them in this manner and you'll see impressive metrics including high read rates and more click-throughs.
SMS marketing has its own set of benefits, but you'll find that there is a good bit of crossover between the two channels. Let's take a look at a few benefits you can expect to see with SMS marketing.
Connect With Customers Immediately
Once you hit send on your SMS message, it is sent directly to your customers smartphone. When you consider that people check their phones around 160 times a day, there's a very high chance your message will be seen within a few minutes of arrival.
If you're looking to get a quick response from your customers, then you'll want to use SMS. Across various industries, customers are quickly responding to SMS messages. If you sent that same message via email, it could take hours if not days before you receive a response. Image courtesy of Tatango.
SMS is one of the most direct ways to reach your customers. This is one of the reasons that using SMS for sending important messages or reminders is so effective. It also allows your customers to easily interact and communicate back with your brand in a fast, effective manner as well.
Cost Effective Solution
SMS marketing is a very cost effective solution.
When compared to many other marketing channels, where the cost of sending a message may be depending on a bidding system, SMS is extremely effective. Even if you're planning to send thousands of SMS messages a month, it can still provide you with more value to invest in SMS over other channels.
When compared to one-on-one outreach, mass SMS messaging will save your team time and money. By being able to reach more customers with less effort will make a huge impact on your workload. Image courtesy of Tools4Dev.
So if you're looking for a cost effective way to reach more customers with less time and money — you're going to want to consider adding SMS messages to your mobile marketing strategy. When you compare the cost and benefits of this channel, it's easy to see how powerful it is.
How to Use Email and SMS Marketing Together
Now that we've taken a look at the benefit of each channel separately, let's take a close look at how the two can work together.
When you think about your current email and SMS efforts, think about the different ways you can begin to incorporate these two channels. It won't take long for you to identify new opportunities and ways to integrate your efforts.
Send Important Notifications Via SMS
When you're sending something of importance to your customers, SMS is a great channel to do this. That's because 90% of SMS messages are read within 3 minutes, meaning that your message will be seen in a timely manner.
There are a number of different reasons you may need to notify your customers via SMS, including:
Appointment or service reminders
Account alerts
Order details including confirmations, shipping, and delivery details
Texting has also become one of the most essential forms of communication for people everywhere — just another reason to adopt this channel for important notifications.
Text messages are quickly becoming one of the most essential communication methods for people of all ages and locations. By sending important notifications and updates, your customers will get the information they need on the channel they prefer. Image courtesy of SendGrid.
Choosing to use SMS messages to communicate urgent matters with your customers will increase visibility and engagement. In addition, your customers will be happier because they were notified about the important matter quickly and it will help improve your relationship.
Encourage Subscribers to Join Both Channels
This one can work both ways, but you have the opportunity to grow both of your subscriber lists by encouraging subscribers to join both lists.
The more channels you can interact with your customers, the more likely you are to convert them across one of those channels. Luckily, SMS and email work together very well and there are a number of different ways you can encourage users to join both of your subscriber lists.
Here are a few examples of how you can encourage customers to subscribe:
Provide an incentive or discount
Run a campaign that users have to subscribe to both platforms
Share exclusive content on each channel
Generating leads can be one of the most challenging parts of your email and SMS marketing strategy. That's why this is such a great opportunity to leverage these two channels and improve how you're communicating with your audiences.
Cross Channel Marketing
If you're looking to add cross channel marketing to your current process, SMS and email are the perfect place to start. Because these two platforms work so well together, you can easily create a seamless cross channel experience.
The idea of cross channel marketing is to build one comprehensive experience for your customers from one platform to the next. Since email and SMS are very similar in nature, there is a natural flow between the two. Meaning it won't feel odd for a customer to receive a follow-up SMS based on an email they received earlier in the week.
Here are a few examples of how you can integrate cross channel marketing with your email and SMS channels:
Build email and SMS marketing campaigns that encourage users to join both subscriber lists
Send SMS messages to remind a customers about an important email they received
Use email and SMS to keep customers up-to-date on their orders
Share new and relevant products on both channels based on the customers previous interactions and purchasing behaviors
The more you interact and engage with your customers, the more likely they are to convert. It takes many touch points along the customer journey for a user to convert. By strategically thinking about these touchpoints and reaching out to them on the channels they're already using — you'll be drastically increasing your chances of conversion.
Make the Most Out of Your Email and SMS Marketing
So there you have it! Email and SMS marketing really are the perfect pair and having the rights strategy in place will allow you to improve your customer communication. The more relevant your messages are to your customer, the more likely you are to convert new leads and increase sales.
All you need is the right tools in place to help you make the most out of your mobile marketing strategy.