You may seen now a days maximum number of blogger have those 125×125 ad space at their blog, where most of the space are filled with advertisement. Have you ever think why these are so popular? Why, advertisers are choosing blogs to advertise their product over other media?
Here I am going to discuss about advantage of advertising on blog over other media.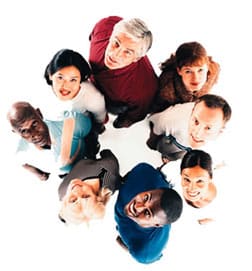 1. Extra traffic with no extra cost
There are two type of traffic for any blog, fixed and volatile. When you paid a blogger to advertise your product then you are actually paid for fixed traffic and not for volatile(or extra) traffic.
If the blogger become able to post a good post, which may drive huge number of  volatile traffic, then you also receive extra exposure to your ad. Are you paying money for these extra traffic? And is there any media which can provide this functionality to you?
No other media rather than blog can't generate maximum number extra traffic within limited period of times at no extra cost.
2.  Advertisement rate is low and easy to get started
Advertising cost is much more lower comparing other media because most of the bloggers are part timer and are happy with any income they generate from their blog.
Most of the blogs have 'Advertis here' or 'Advertise with Us' link, click on it and you will launch into the space from where you can easily buy advertising on that blog through PayPal or other easy payment option.
3.  Bloggers are early Adopters
Bloggers are the early adopters, they like to use new products. So, if you are not going to advertise your products where your power buyers resides then you are missing huge market place.
Rather most of the blog reader are actually blogger. If they become interested about your product then they may write about your product for free of cost(to provide important resource and quality content through blog to their reader), which will provide backlinks (that is required for Search Engine Optimizaton) and huge extra traffic to you.
Note : It wouldn't make any sense if you try to advertise your technology related product at food related blog(or vice versa). My full discussion is based on the assumption that you are going to advertise at the blog which falls in the same niche of your product.
This article was written by Guest Author Shahnawaz of takeme2yourheart.com. He is a Software Engineer by Profession & Blogger by Passion.
If you too like to write for HellBound Bloggers, please check then details and guidelines.