The ultimate goal of any website is to communicate with their target audience. As you're trying to communicate with words, pictures and graphics, there's always space for improvement. Following the right tips and information can help you design a website that can grab the highest number of eyeballs. If you're looking for website designing solutions, you can follow the tips mentioned below and make your website a grand success. These tips can serve as a guide and make your efforts fruitful. If you wish to hire a website designer, then check these tips on finding a good one.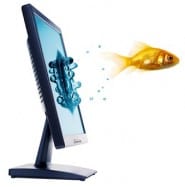 #1 – Derive the purpose of your website: The first thing that you need to decide about your website is its purpose. The content, images and the graphics that you add in your web page must have a purpose of its own. All your designing elements are part of your website that you need to communicate with your target audience. Therefore, make sure that you evaluate the purpose of everything that you add to your website including the content.
#2 – Don't make your customers struggle with your website: As you would never want to read the content of any website that is not pleasing to your eyes, your readers won't read your website if it does not please their eyes. See that the fonts that you use in your website are of a legible size and also has a reasonable scan length. Make every word, graphic and animations pleasing to the eyes.
#3 – Highlight the important parts of your website: If you want to grab the attention of most of the readers online, make sure that you highlight the most important portions of your website. Use the heading tags to boost the importance of the vital sections of your pages and you can also use images to highlight the more important features of your website.
#4 – Use an easy navigation system: One of the most crucial issues to consider when you create a website is to use an easy navigation system. You need to make sure that your visitors are able to find what they're searching for easily. If they can't navigate from one section to the other smoothly, they'll soon lose interest in your webpage. You must display the navigation bar either on the top of your page or to the left. Check 5 Simple Steps To An Original Blog Design.
Thus, if you're an amateur in the field of internet marketing and yet you want your website to be noticed by everyone, concentrate on the website designing tips mentioned above. Increase the traffic to your website and mage huge yields making your internet marketing efforts successful.
This article is written by Neil Adams.