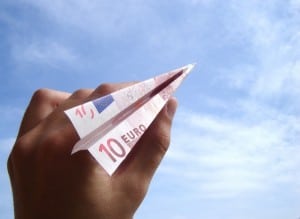 Do you have a Business? Online or Offline. Thinking to turn it into a brand? Yes, it's everyone's dream to have branded business. Most business people believe that to have a branded business you need to spend more. Sorry to say but they're wrong. Yes it's not always necessary to spend more for marketing.
If you have online business or offline business this is going to increase your clients. Promotional items are one among the cheapest for marketing. As these promotional items carry your business or blog logo on it this helps many people to know about your business.
You can distribute it for free or you can try any other ways. Here am going to discuss few important ways to brand your business. Ok, now let's start.
1. Contest Or Give Aways
All over the Internet now I see many blogs are conducting contest to attract more readers. Many discuss about the contest on Facebook, Twitter, and Google+ indirectly it is increasing your business presence.
So why do any one promote or participate in your contest? Because you will give some interesting prizes or gifts. Give them a promotional item which is imprinted with your business or blog address on it.
2. Events
Events are place where all people of your business niche gather together. So take this as advantage and plan for such event it can offline or if you don`t want to spend more plan it online on Google+ hangouts, webinars, etc. Check out some websites to create Events online.
And there give them a free promotional gift it can be a bottle opener or a promotional pen which again carries your business logo.
Don't take these Promotional Items easy they are worthy, when a person sees any business or blog logo all the time he/she start loving it.
Ok let's take an example: Google! Yes we all love Google right? Main reason is good service another reason is our home page is Google.com
All the time we all see, use and try Google services. So this made Google a bit different from others. Plan for something like that, think different ways how can your promotional gift attract and be with people every time.
Promotional T-shirts and bags are best example for that. All who're with the person will see your business logo and this increases potential customers.
3. Gift them On Occasions
Gifts and free words will bring more readers right? In the same way free items can bring more customers for your business. It can be an occasion or any success party. Give your customers and workers free promotional gifts.
Do you know all big companies try this method by gifting them promotional bags with their business logo. Ever heard about Duckduckgo a search engine which don't track you they're giving away free Duckduckgo stickers to all bloggers to place it on their blog. This helps them to gain more traffic.
Promotional items are for all business people who have online or offline. Brand your Online Business with low budget marketing tool.
This article is written by Jimmy Lings. He works for Papachina.com a promotional products manufacturing company. If you wish to write for HBB, kindly check this.