Page loading speed is one of the top factors considered by Search Engines for better results. If Google considers Site Speed for Search Ranking, then almost all the search engines does so. Even if you use a very basic theme but you have high volume of traffic and that too on shared hosting then surely you need a CDN (Content Distribution Network) and using caching plugin is like cherry on topping. Using CDNhelps in preventing downtime of website by serving a cached page. It helped me a lot to increase blog traffic and reduce Bounce Rate.
So lets see how to configure Cloudflare along with any other CDN (here discussing MaxCDN) in order to improve the loading speed of your WordPress blog.
Note: The below mentioned tutorial is for self-hosted WordPress blogs.
1. Installing & Configuring W3 Total Cache
First install W3 Total Cache WordPress plugin. This is the best caching plugin available for WordPress blogs right now, so if you have installed any other plugin, kindly disable them.
Options you should configure in W3 Total Cache:
Browser Caching
Page Cache – Disk
Database Cache – Disk
Object Cache – Disk
Configuring Cloudflare For Your Blog
Now signup at Cloudflare to distribute content. It also helps in preventing your website from getting hacked as you can blacklist the IP of visitors. Some webhosts also have option to do it via cPanel but when I did it via cPanel it led to 3 days downtime of my blog.
Update Your Blog's Nameservers
Now go to your Domain Registrar. Then there update your website's nameservers via Domain Manager.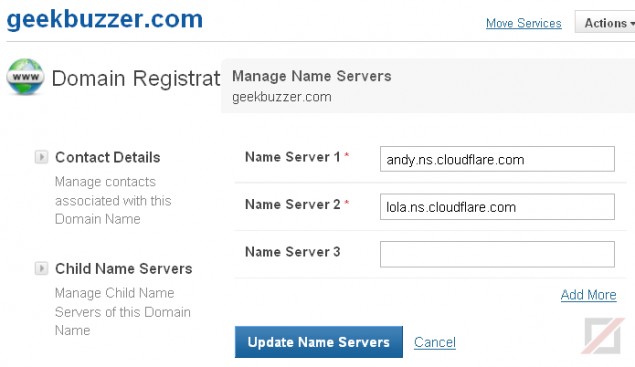 ---
2. Configure W3 Total Cache for Cloudflare
Go to the W3 Total Cache settings. Click on Performance and scroll down you will be able to see Network Performance and Security by Cloudflare. Now insert your API in the field provided, also fill your domain name and email which you provided during signup at Cloudflare.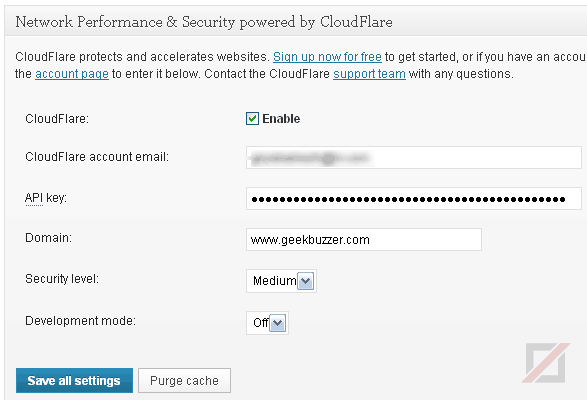 ---
3. Configure W3 Total Cache For MaxCDN
So here is our final step, go to sign up at MaxCDN.You can use coupons to get good discount.The one which recently got popular was "testdrivemaxcdn" by using this coupon you can get 12 months subscription of 1 tb data for just 1 cent, you can Google it for more.
After signup Create a Pull Zone. Enter your website's URL in Original Server URL including http:// then enter a custom CDN domain. Generally preferred format is cdn.domain.com.Now put any label you want and tick the Compression and finally click on create.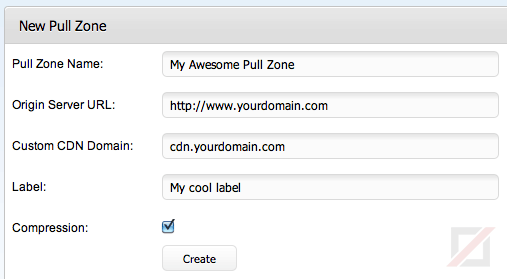 So lets start configuring W3 Total Cache for using MaxCDN. Fill the API key and API ID and leave SSL support auto.
Save the settings, grab a cup of coffee and wait for 24 hours for Cloudflare. You will see a measurable increase in pageviews and decrease in bounce rate. In my case I observed good increase of pageviews by 20%. So are you going to supercharge your blog today?