For people living in countries with poor internet connectivity (like me) with little to no efforts from the government and the authorities to improve situations it might be a burden trying to get the best from your internet connection. You can use McAfee's online tool to find how fast your internet connection is. I sometimes find it difficult to watch videos, download big files and also do some very important things, but with the help of some hacks, I have been able to get the best from my internet connection, below are some things to do to get the best from slow internet connectivity.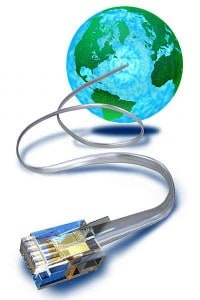 1. Disable Unnecessary Browser Addons
Many of us visit a lot of our favourite sites, we install a lot of softwares, widgets and addons and the end result is that they end up complicating things for us. Even though some of these addons are very useful they can also be a burden to someone with a very slow internet connection because they are all trying to access the servers of their respective providers and this will lead to more bandwidth usage and less speed on the user end. If you don't see any special use of a particular addon there is no point in you keeping it, only install one or two addons you deem necessary – and if possible, don't use any.
2. Use Accelerators
Another way to get the best from your slow internet connection is to use accelerators. I find it difficult to download large files and watch videos at my end but due to latest technologies (thanks to companies like Speedbit) I am able to download large files, watch videos and even download videos I can't watch.
Some great and effective accelerators that can help you get the best from your internet connection are listed below:
Speedbit Download Accelerator: This tool is a great tool to help you download large files from the internet, it also has an option to automatically pause downloads if your internet connectivity disconnects suddenly.
Speedbit Video Accelerator: This is another great tool that helps you watch videos on very slow internet connections (like dialup). This tool has support for the major video sites such as Youtube, Vimeo and Metacafe.
Speedbit Video Downloader: This is another handy and powerful tool that helps you get the best from your internet connection. If you can't watch videos or you're having problems accelerating your videos you can simply download them to your system using this tool.
3. Disable Applications/Gadgets That Use Internet Connectivity
Another way to get more from your internet connection is by disabling gadgets and applications that use your internet connectivity excessively. Most of these gadgets work in the background and they are gadgets like the Google Desktop, your chat tools and your desktop emails clients. You can also disable automatic updates of your antivirus (this can be risky so do it at your own risk).
By disabling these applications and gadgets you reduce the tools fighting to use your internet connection and you will get more speed.
4. Don't Visit Too Many Websites at Once
Another way to get more from slow internet connectivity is by making sure you only visit websites that are extremely important, don't open 10-20 tabs of your browser at once, only use the websites that are of a high priority.
If you need to visit so many websites, only open another when you're finished with one – don't open more than five tabs at once.
Even though these tips are very simple to implement they often result in a significant increase in the speed of your internet connectivity.