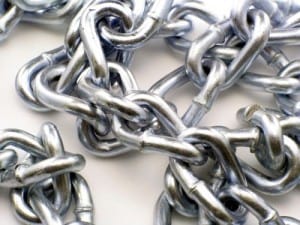 To some extent, article linking strategy is highly beneficial for well knit content strategy. But if done in excess, distracts readers a lot. And instead of rewards, what you will get you knows that all.
So what will be the outcome, when your article points to uncountable links?
Readers will never make it to the end. Whatever zest you have applied writing an article, but they will not read it if there are links in excess which keeps on distracting them.
Readers will just roam around through web pages, loitering around through them, sometimes lands up on the web pages which is not of their interest(going off the topic).
Your hard work will go in vain, as readers will consider it distracting rather than the intent with which you have written(to make it beneficial to the users).
What`s the issue? Reason behind it? How to check?
Read your own content at the time of writing, proofread, and do spend some time reading your older one`s too. Does they leading to the end of article? Are you feeling distracted? Is it going off the topic? Are you really using the links provided in the article?
Sometimes individual judgments never makes it to a better decision. So ask your friends to read your blog for you. Ask for the feedback via Readers?
Are you using any automated tool to link the articles for you? Check it too.
Ask yourself, are you linking the content just for the sake for linking? Just to revive some of your old posts?
If yes, then go ahead for the fix..
Keep a check on your plugins used for such purposes, if possible, link articles manually.
Do it(the linking) when it is really necessary. Not only it leads the readers to finish the article successfully, but also lets him/her appreciate your work or they will comment their opinion too rather than coming out with no results.
Keep the article to the point and use precise linking strategy.
Never think that you alone has a archive of great articles, you can also link to the post which your fellow blogger has put an extra effort to expand it more than you do. So do share such articles with your readers. Do not forget our sole purpose is to help our readers and not to distract them.
This Article is written by Amit Sharma, passionate Blogger and Tech Enthusiast who writes at Pcmastero. If you wish to write for us, kindly check this.