Earlier people were buzzing over the Facebook Phone, now it's time to give some to Mozilla. Today Mozilla Labs unveiled Seabird — an Android-based concept phone (or Open Web Concept Phone). Man, everyone loves Android these days!
If this concept comes true, then it will be a treat for both Mozilla and Android fans, glad I love both of them. This concept was created by Billy May, a community member in the Mozilla Labs community.
He created Seabird on his spare time. Seabird is a part of the Mozilla Labs Concept Series.
---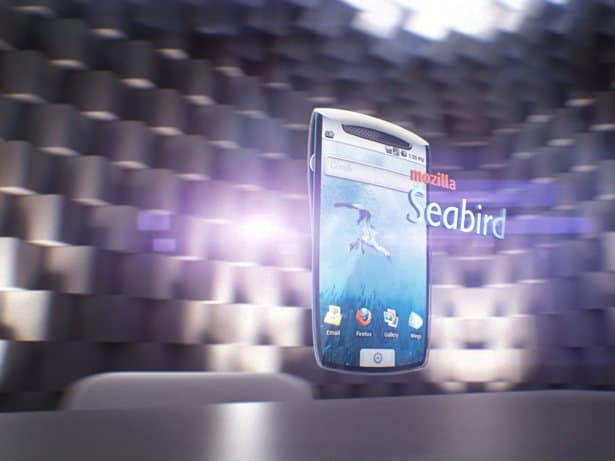 ---
Features & Concepts Of Mozilla Seabird
Seabird boasts an 8 megapixel camera, dual side pico projectors, wireless charging, and an embedded Bluetooth dongle. Other concepts include :
#1 – Interactivity : Imagines how a multiple use dongle might augment the crowded gestural interface with greater precision and direct manipulation of content in 3D space.
#2 – Pico Projector : Enables netbook-quality interaction by working with the projector's angular distortion to deliver interface, rather than content.
#3 – Design : Erect posture intends a sense of poise while its supine conformity to the hand reconciles that with the user's desire for digital control.
---
Will Mozilla create/produce this one? The answer from them is NO, and this is what they say,
No. Mozilla produces Firefox for Mobile, the popular Firefox browser for mobile phone systems such as Nokia Maemo and Android.
---
---
(via Mozilla Labs)
Will Mozilla create this one (though they said they won't!)? Please share your opinions as comments below.