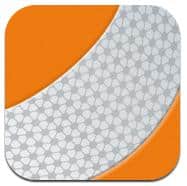 Almost all the music freaks know about VLC Media Player, one of the most popular media players used around the world. Now the VLC Media Player App is available in Apple's iTunes store and you can download it for free. It supports all the standard formats.
Quite recently the popular (yet another) media player — Winamp was available to Android 2.1 and above. VLC media player is a free and open source media player and multimedia framework written by the VideoLAN project.
It reads almost every video file, yet it's very powerful and simple to use. You can now delete files from the application easily, without having to go through iTunes.
This app is now compatible with iPhone 4, iPhone 3GS, iPad and all the recent versions of the iPod touch. But it requires iOS 3.2 or later.
Continue reading VLC Media Player Is Now Availabe For iPhone