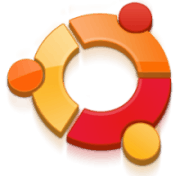 Ubuntu 10.10, the latest update to the Linux-based Ubuntu operating system has been officially released today. Ubuntu 10.10 is codenamed as Maverick Meerkat.
Ubuntu is a computer operating system originally based on the Debian GNU/Linux distribution and distributed as free and open source software. It is one of the worlds most popular Linux operating system. Created by the best open-source experts from all over the world, Ubuntu is available in 24 languages. Below you can see the updated applications and new features in this new Ubuntu 10.10, codenamed Maverick Meerkat.
Ubuntu still boosts features like easy installation, user-friendly Software Center, Ubuntu One's streaming music and the new Ubuntu font.
Continue reading Ubuntu 10.10 (Maverick Meerkat) Final Release Now Available