The innovative thinkers over at ThemeFuse are going to be sharing three premium WordPress themes licenses with some of our lucky readers! That's very welcoming news any day!
The winners of this giveaway will have the chance to choose and download a free ThemeFuse WordPress theme at no charge! If you are familiar with blogging at all, you know that WordPress is the leader when it comes to creating free, top-quality websites.
Free ThemeFuse Theme – Why should YOU enter to win?
Two reasons: WordPress is a top name in blogging, and ThemeFuse is a top name in WordPress themes. These two powerhouses together provide you with an excellent blogging experience. Regardless of the type of website that you have or would like to create, you will find the designs and features that you need.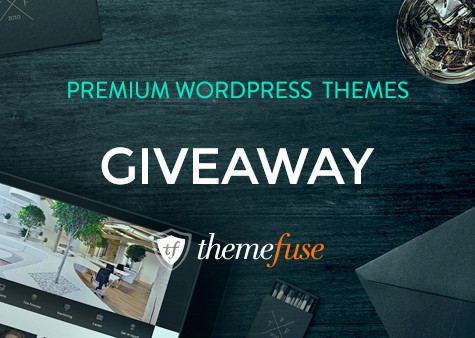 As if this news could not be any more exciting, ThemeFuse has a cool new product, now that they have partnered with a hosting company. You can use this new product to set up a website in a matter of minutes, as they provide you with a free domain, and they handle all of the installation for you. Find out more about this incredible offer.
If you are still on the fence, check out these WordPress templates provided by ThemeFuse.
Voyage – Travel WordPress Theme
Keep the ultimate travel blog as easily as possible while on the go with this theme that allows you to post photos and video directly from your smartphone.
KiddoTurf – Kids WordPress Theme
If you are building a website to advertise a daycare or early education program, this highly responsive WordPress theme provides a playful, yet attractive, format.
Collective – Professional WordPress Theme
This ThemeFuse theme is ideal for a wide array of businesses, as it is easy to work with and provides a very professional look and feel.
Conexus – Responsive WordPress Theme
This theme has a more laid-back and approachable feel, but serves many purposes and is responsive. It is great for promoting various creative small businesses.
Freelancer – One Page WordPress Theme
Showcase your skills as a freelancer, whether you are a web designer, artist, or any other contractor. This responsive one-page theme provides a simple but effective stage.
Are you ready to win? Here are three ways you can enter:
Head down to the end of this post and leave a comment telling us why you should win and how you would use your free theme.
Spread the news on Twitter by tweeting: Win a free copy of @ThemeFuse #WordPress Theme from @[your Twitter] (RT to Enter).
Keep checking back, as the winners will be announced here in one week.
Act now. All you have to do is follow the steps listed above, and you will be on your way to downloading your favorite theme for free.