Well, read the title. Read? Read it once again. 8 Real Reasons To Subscribe To Our Blog. This is Our Blog. So I should not force you guys to subscribe. I admit, My Blog lacks RSS Subscribers. Many people suggested me some tips and also some tricks to increase them. But they didn't matter me much. So I thought of making an announcement post. Some reasons mentioned here are common for all the blogs.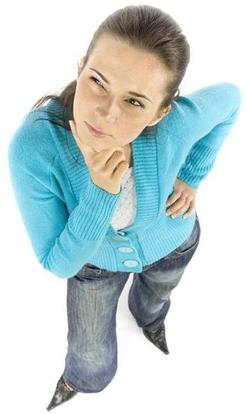 Reason No.1 : You can get quick updates by RSS, even before regular blog visitors do and you never need to check the blog for updates again.

Reason No.2 : You don't need to worry about SPAM, if you use an RSS reader like Google Reader or Bloglines and your email address will never be shared with anyone.

Reason No.3 : Sooner or later, I will conduct contests and giveaways on this blog. You can be the first to know about it in seconds. Possibility of introducing Interviews category is also there.

Reason No.4 : If you don't want to be a part of my blog, you can easily unsubscribe.

Reason No.5 : You won't be overloaded with articles. I publish one article per 2 or 3 days only.

Reason No.6 : You will be contributing to this blog. Don't forget, subscribing is one of the decent way for contributing your favorite, well it depends, blog.

Reason No.7 : You will help me to earn some bucks. Most of the advertisers will approach a blog after seeing their RSS subscribers only.

Reason No. 8 : I don't want my stats to scare away my readers. So… 😆

In a nutshell, it is largely a matter of interest. To subscribe or unsubscribe, it is up to the readers's interest. Once again thanks for being a part of this blog. Happy that I got a blog and few readers to learn and share knowledge. Kudos to all my lovely readers!