Do you know that you can increase traffic to your store and products for free using Google? Yes, you can do that with Google Product Search – for free.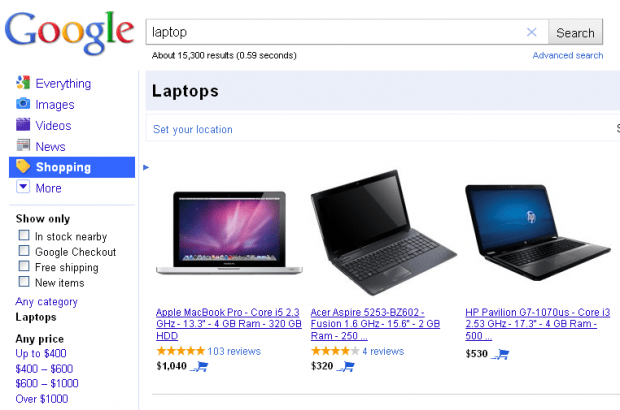 Google Product Search helps shoppers find and buy products across the web. As a seller, you can submit your products to Google Product Search, allowing shoppers to quickly and easily find your site.
Increase traffic and sales

Product Search connects your products to the shoppers searching for them, helping you drive traffic and sales to your store. Your products will appear on Google Product Search and may even be displayed on Google.com, depending on your items' relevance.

Submit products for free

Inclusion of your products is completely free. There are no charges for uploading your items or the additional traffic you receive.

Reach qualified shoppers

Reach shoppers precisely when they are searching for items to buy on Google.
You can check this video to understand the logic behind Google Product Search.
---
Adding Your Products To Google Products Search
First, you need a Google account. You can use your existing Google account or create a new one. Enter all the details, like your email address, website URL, product/store description and so on.
You have to verify and claim your website's URL in the General Settings page, until you do so your online products will not appear in the search results.
Submit your product data to Google
Google currently provides the following options for you to submit your product information to them.
Data feed

They recommend creating a data feed which contains all of your content in a single tab-delimited text or XML file. You can send them your data feed directly through your Google Merchant Center account, or by using File Transfer Protocol (FTP).

API

The Content API for Shopping is designed for developers with technical know-how who would like to integrate their applications with Google Merchant Center. Your application can upload new data, update or delete existing items.

Google Product Search Partner

You can also do that by using any one of the Google Product Search Partners. You can list your products and reach qualified shoppers through an approved member of the Google Product Search Partner Program.

Google Marketplace Partner

Google Product Search has teamed with leading marketplaces to ensure regular submission of complete product feeds from their sellers. By selling items through one of their Marketplace Partners, you can be confident that your product listings are being submitted to Google Product Search, a great source of traffic and sales.