Adobe SendNow is a new online service that lets you send and receive large files easily for free. Adobe SendNow lets you send, share, and track large files online without the headaches of email size restrictions, multiple email attachments, FTP sites, and costly overnight services. Online file sharing is now easy!
Simply upload your files to the Adobe SendNow website and specify the email addresses of the recipients. Then they can download your files to their computers. They don't need an Adobe account for downloading your files.
SendNow verifies files you send and download by automatically scanning for viruses. Another cool feature of SendNow is you can decide how long to share a file. Set the time for others being able to download a file at one day, one week, or longer.
---
How To Send Large Files Using Adobe SendNow
#1 – For this you need an Adobe ID or you can create your free account easily.
#2 – After logging, it will take you to the 'Send Files' section automatically.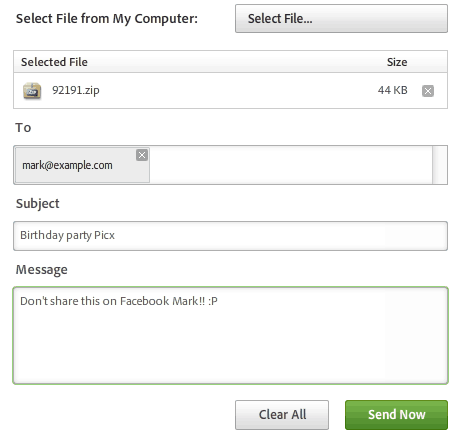 #3 – Now, you need to upload the file and enter the Email Address of that person. That's it. Now click "Send".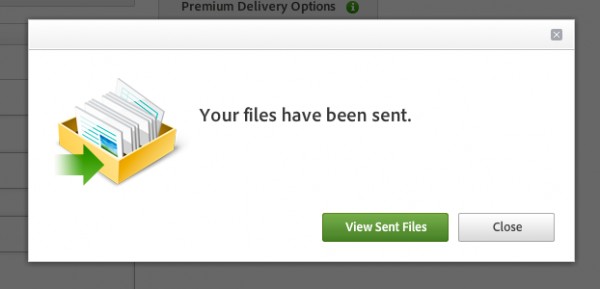 ---
Limitations — Adobe SendNow
#1 – Free and Premium : Basic features are available for free while you need to pay a monthly fee to enjoy certain premium features.
Basic features include: 1) Send files up to 100MB 2) Get up to 100 downloads per file 3) Store up to 500MB of files
#2 – You can only send Office Documents, PDFs, ZIP files, etc. and SendNow won't support audio files, video files, fonts or EXEs.