Want to stay in touch your closed ones and also stay updated with interesting events happening around you? We have a solution for that, nope, it's not a competition for Facebook or Foursquare, but an unique app to keep you updated and connected. Something that'll arouse your curiousness and stay close to you.
We are talking about SeeU, it's a convenient free app that will help you to stay in touch with your friends and also let you find interesting events happening around you. Just like WhatsApp you can also form a group here and invite your gang.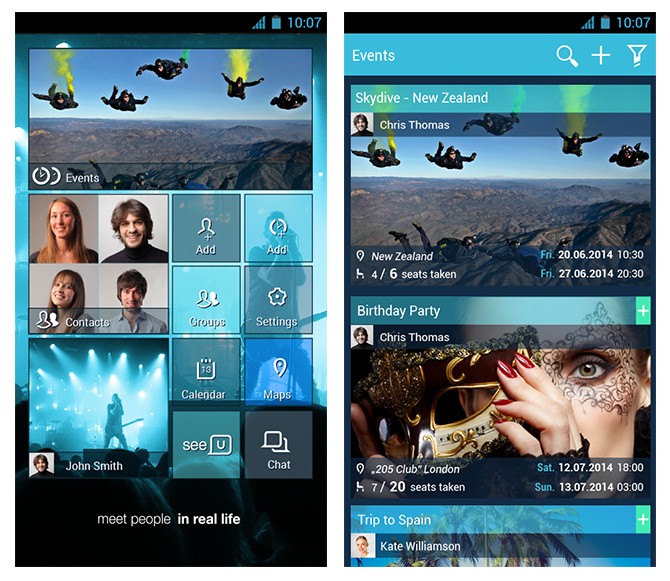 SeeU – Key Features
Get notified about friends' activities and presence in the area.
Get notified about current events in the area.
Create and share events.
Sync all events into one calendar.
Organize contacts into groups.
Chat with all your friends.
SeeU is an interesting app and it'll make your life more social. There are many features on SeeU that'll attract you, like, if your friends are passing by your area, you can easily spot them with SeeU and you can meet them. You'll also be updated with any interesting events happening around your blocks.
If you are a party freak, then this app is an additional advantage. If you can want to organise a party then you use the calendar feature and pick the most convenient time to organize it.
SeeU app is available for download on Apple Store, Google Play Store and Windows Store.
I really loved this app, maybe because I'll be roaming outside 24/7, it is really useful for me to see the things happening around my area and also what my happens are up to. Just give it a try and let us know your views in the comments below.