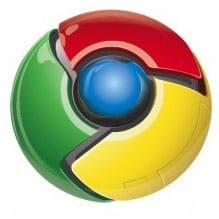 Google Chrome is one of the most popular browser. This amazing browser doesn't slows you down, even after installing dozens of extensions. If you are using Chrome, then sometimes your browser user profile can get corrupted. This means that you've lost your precious browser bookmarks, extensions and your Chrome user profile. A solution to this problem is to backup your Google Chrome profile and bookmarks. You'll also learn how to restore the user profile, just in case.
You can reduce the lifecycle cost of a Desktop by using a low-cost Chromebook combined with a Windows Desktop in the Cloud from CloudDesktopOnline.com . And for collaboration, add a SharePoint portal from CloudAppsPortal.com
How to Backup Google Chrome Profile
Creating a new browser profile is easy. First of all, exit Google Chrome completely.
Step 1: Press Windows + R key to open "Run" dialog box.
Step 2: Enter the path of the following folder and hit Enter.
       - Windows Vista/Windows 7 users: %LOCALAPPDATA%GoogleChromeUser Data 
       - Windows XP users: %USERPROFILE%Local SettingsApplication DataGoogleChromeUser Data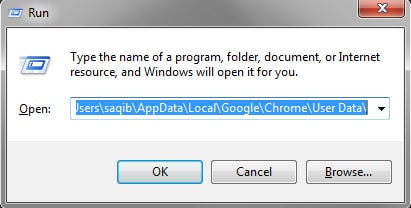 Step 3: This should open the profile directory of Chrome. You'll be able to see a folder named as "default". If you want to backup your Chrome profile, then just copy this folder and paste it to a safe location. A good idea would be to copy this folder to your Dropbox so that your backup is always ready online.

Restore or Replace Broken Google Chrome Profile
When your profile gets corrupted or broken for some reason, then you can replace the broken profile with a new one, or with a backup created previously (using the above steps). If you would like to create a new profile, then simply rename the "default" folder to any other name, for example: backup default. Now open Google Chrome again and it should automatically create a new profile and the folder "default" will be created. That's all you need to do to replace a broken profile with a new one.
However, if you have taken a backup of your profile, then you must already be having this "default" folder ready. All you need to do is to just replace your backed up "default" folder with old one by using copy-paste method and voila, your Chrome profile is restored. Your bookmarks, extensions, settings and everything will be restored.