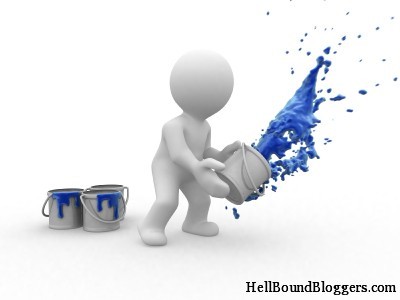 As I told you before "Changes are unavoidable and inevitable", remember Thesis Makeover? This New Theme's name is Bureau News. Have to appreciate both the designer and the design. Kudos. I customized the theme to the needs of myself and HBB.
Overall the images in the theme are less than 10 KB. That's quite encouraging since Google Search Rankings Considers Site Speed. I also removed many plugins and replaced them with codes.
Global Statistics
Total HTTP Requests : 37
Website Size : 29.5 KB
Total loading time : 5.8 seconds
Total objects : 40 (195.6 KB)
Source : Pingdom Tools
HellBound Bloggers was successfully checked as XHTML 1.0 Transitional (as of now :P). Our new theme contains valid XHTML and HTML.
Source : W3C Markup Validator
You can also check this article, 20+ Tips To Improve Your Blog's Loading Speed.
I used Thesis 1.7 for HBB previously, but had only Personal License.
Personal License – Use of Thesis on one live website and one localized development server.
And am working on a big project right now, so thought of using Thesis on that website. But if Time and Money favors, I'll buy the Developer's License, which allows me to use Thesis on sites that I own.
I have more plans for a better design, hopefully very soon. Have to improvise the logo and some other sections of the blog. All I can say is keep reading and you should be pleasantly surprised shortly.
Yeah, your feedback is greatly appreciated!