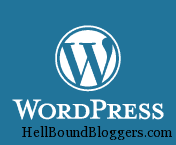 Finally the first release candidate (RC1) for WordPress 3.0 is now available for download. You can download it using this link.
Usually Release Candidate comes after beta and before the final launch.
And that means, all features finished, all bugs squashed, and all potential issues addressed. But still don't try it on your primary website, unless you are so excited! 😛
WordPress 3.0 RC1 is an unfinished product and it may contain some UI bugs or issues. It is recommended not to try WordPress 3.0 RC1 on your primary website.
Some things to know :
Custom menus are finished.
Multi-site is all set.
The look of the WordPress admin has been lightened up a little bit, so you can focus more on your content.
There are a ton of changes, so plugin authors, please test your plugins now, so that if there is a compatibility issue, we can figure it out before the final release.
Plugin and theme *users* are also encouraged to test things out. If you find problems, let your plugin/theme authors know so they can figure out the cause.
What to do if I found a bug?
You can report it through 3 ways.
Report it on the wp-testers mailing list.
Join the dev chat and tell us live at irc.freenode.net #wordpress-dev
File a bug ticket on the WordPress Trac.
WordPress 3.0 Release Candidate 1 (RC1) – Download Here