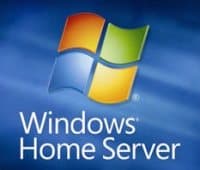 Microsoft has been working hard for its next version of Windows Home Server. Recently MS released beta of this next version (code name "Vail") and it is available for download now. WHS is codenamed as Vail.
It is the version 2 release of Windows Home Server. You can download the beta release from Microsoft Connect Site.
Some Primary Changes :
1. Extension of media streaming.
2. Improvements in multi-PC backup and restore.
3. Simplified setup and user experience.
4. Expanded development and customization tools for partners.
To Install the Vail OS on a PC you should format all data from that PC or device. It is better to try Vail OS secondary machine first!
Microsoft recommends that you install the software on a secondary machine first.
This beta also includes a new Software Development Kit (SDK). It gives developers and partners more ways to customize the OS and add new functionality and services to Windows Home Servers.
Hardware Requirements For Windows Home Server (Codename 'Vail')
Processor : 1.4 GHz x64 processor.
RAM : 1 GB RAM.
Hard Disk : 160 GB hard drive (Minimum).
It is recommended to run Vail on a 64-bit PC. There will be some compatibility issues with some OEM drivers if you try to run Vail on a 32-bit PC or existing Windows Home Server systems. Even don't try it on 64-bit Home Server systems.
Windows Home Server (Codename 'Vail') Beta – Download Here