Almost all the iPhone users are aware about Instagram, a free App released only months ago for the Apple iPhone. It has broken records by gaining millions of users within a very short amount of time. What is the reason behind it? Well, the reason and answer for that is "Simple".
Flickr + Twitter = Instagram
Instagram is a simple App that allows its users to snap a photo or choose one from their Albums, then apply one of the different filters, and quickly share it on Social Networks. As simple as that! They provide option to share across the major social networks like Facebook, Twitter, Flickr, Tumblr, Posterous, and Foursquare.
---
Extragram – Instagram At It's Best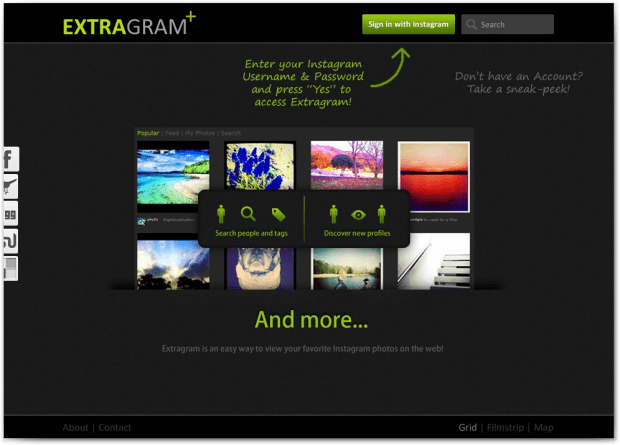 Extragram is a web client of this popular photo sharing iPhone App. Extragram uses the Instagram API but is not endorsed or certified by Instagram.
If you have used Extragram, then you'll probably know why they called it "Instagram at its best!!". You need to have an Instagram account to enjoy the benefits of Extragram. Below you can see some of their key features.
Narayanan Hariharan, the PR Ninja says, "Being avid users of Instagram, we realized that there wasn't a good and efficient way to view, share and like other photos. We just took it to the next level in helping new discovery. The next upgrade is due within the next couple of weeks providing for even more discovery options".
Features of Extragram
You can browse your network feed as well as view popular images.
It allows you to view images in grid, filmstrip or map view.
It also gives you a better interface to view your photos, like them and also comment.
It allows you to search users and hashtags and view the stream.
You can post your photos on Facebook, Twitter and Flickr and many more.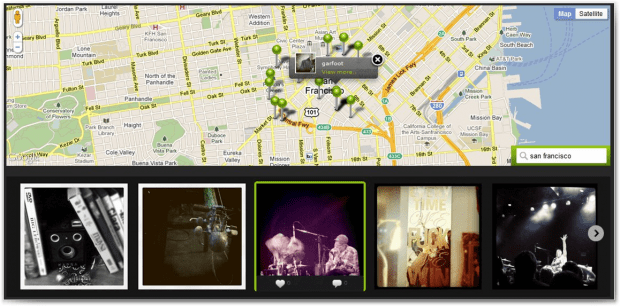 Viewing Your Photos
Extragram provides a clean web viewer for your Instagram photos. It gives you three options to view your photos.
Grid view: Allows users to have a quick snapshot of the photos and well as like and comment if required.
Filmstrip view: Allows users to view an enlarged image with comments and the ability to share the photos across social networks.
Map view: Allows users to see where the photos where taken from or find photos around a location.
Do tell your opinions about Extragram in the comments below. Do let us know your thoughts. Cheers. 🙂