If morning starts in an organized way then whole day is productive. What you see first on your new tab when you start your Google Chrome browser? May be recent closed tabs or a blank homepage. Then you open websites which you want to read or email services and between all these there are chances you miss your important task and getting less productive. Thus Instead of having these kind of new tab why not to make your Chrome's new tab more personalized which will not only open important websites for you but also help you to pen down tasks also and gives you a productive day ahead.
Google Chrome provides you lots of different extension which will help you to customize your new tab with useful tools and thus giving you good startup with your work and makes you more productive.
This is my favorite chrome extension to have a personalized start page in Google Chrome. The main reason is it gives you lots of options like bookmarks, apps, recent closed tabs, favorite websites, sticky notes and lots more that too with a colorful and user-friendly interface.
---
If you are one who always work according to your checklist then New Tab to Task app will surely help you to make your to-do list handy. This app will show you your task list every time you open new tab. You can customize your list like sorting by date, trashing, check out completed tasks, making multiple lists or more. No matter it's an awesome app for your task lists but then also many Chrome users won't like that everytime they open a new tab they see their task list and type URL to visit required website.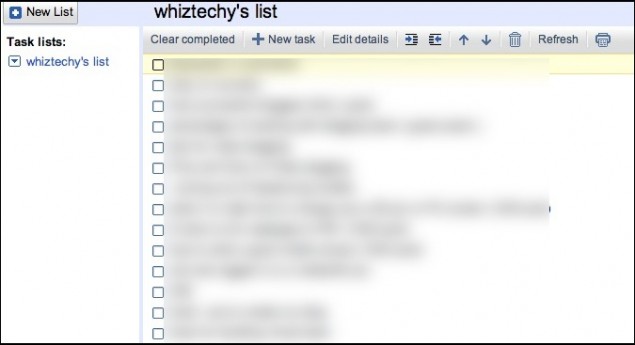 ---
3. Speed Dial
Another colorful Chrome app to customize your new tab. Speed Dial as name says lets you visit websites by just a click. Here is what you have to do, just set your dials and click on the icon you have to visit. It's easy and one time work. Speed Dial allows you to provide options like displaying search box, recently closed tabs, changing colors, numbers of dials, even background images. I like Speed dial, worth giving a try.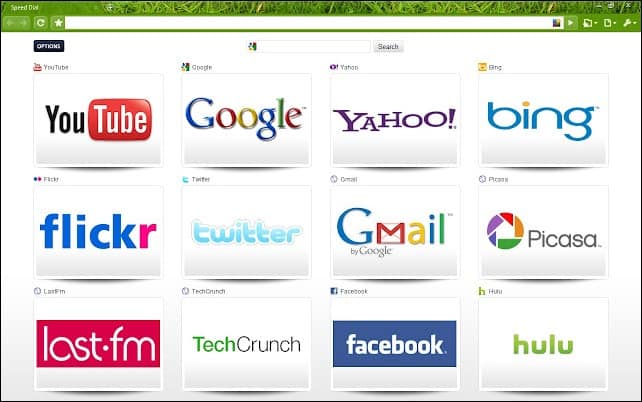 ---
Awesome New Tab page allows you to customize your new tab with icons of your favorite website, clock, Note taking app, Widgets and you can also create your own widgets. It colorful, fun and again a productive way to start your day with.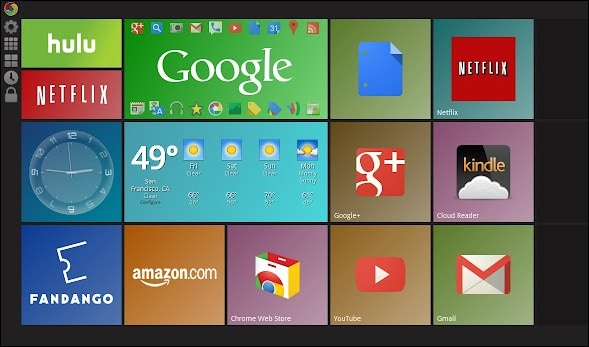 ---
Start! makes your new tab totally personalized by importing flickr images and setting it as background with colorful icons of your bookmarks and Chrome apps. You don't have any recent open page and for that you have to use shortcut which might be freaking for few Chrome Users.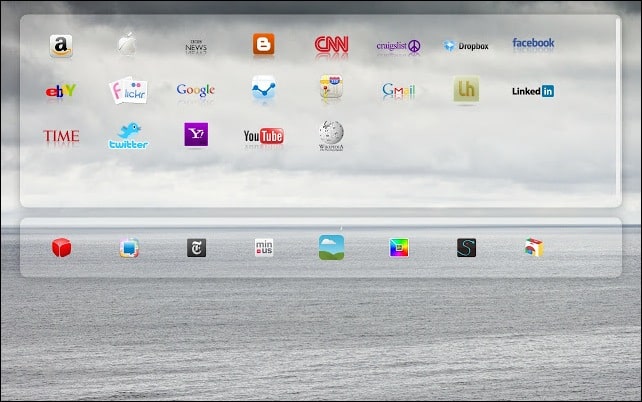 So these are few of the Chrome apps which will help you to get an awesome new look for Chrome's new tab and of course makes you more productive. Meanwhile let us know what you prefer to see on your new tab?