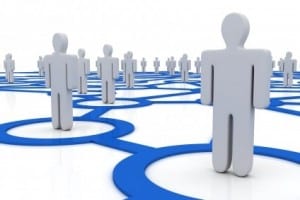 Organic link building is considered by many to be the best way to get backlinks to your blog or website. In this process, you develop anchor text links pointing to your website to drive the traffic to your business. An organic link is a link from someone else's site with or without an explicit agreement to exchange links.
The process of organic link building can be very simple and easy. All you need to do is to produce great content that is worth sharing with your readers or followers and update it on a regular basis. You can insert links to your website within the content of the article or list them as a reference at the end of your content to get indexed by popular search engines such as Yahoo, Google and Bing.
More Ways To Get Links
In addition to content you put on your site you can get links by putting content on other stes.
You can place content with your links on other blogs with guest blogging.
You can use article directories.
Content can be placed on Web 2 and social network sites.
Publishing to Wikis can help you build links.
Blog commenting and Forum participating in good as long as you do not spam.
 There are numerous benefits of organic link building
1) Organic links help you get wider search engine exposure and drive targeted traffic to your business. When someone searches a text phrase, the search engine gets him or her websites related to that keyword. If he or she browses the website that has backlinks to your home page from an organic link built by that webmaster, the user is presented with the links that lead to your webpage.
2) Organic links help make your business popular among millions by increasing awareness, visibility and credibility of your website. Good content based linking usually sends direct traffic as well.
3) Organic links from distributed content is an effective way to establish your identity and maintain your reputation in your niche.
4) Each organic link is a vote for your site because search engines' bots not only follow the links on primary websites, but they also consider the links from the related sites.
5) Remember that the page rank is an indicator of your website status. Status means how search engines such as Google, Yahoo and Bing perceive your website. Having a lot of links posted towards your site will have a positive effect on your page rank. The more organic links you have to your webpage, the higher will be your page rank.
This article is written by Ryan Cote. He is a Project Manager for Ballantine Digital, a NJ social media agency, and is responsible for overall operations and client campaigns. If you wish to write for us, kindly check this.