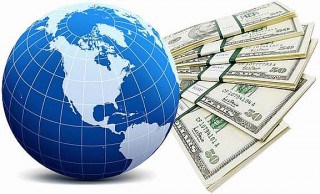 A decade ago, many Business publications came out with topics of Online Businesses and the profits associated with them, but most of them never knew that eCommerce-based online Marketing would go viral in the upcoming years. Today, online business is growing up at a rapid pace and it has been dream come true for many. As setting up an exciting online store is not constrained to any particular age or group, anyone can come up with a fantastic store to demonstrate and display his products or services all across the globe.
Stay in the hunt
However, learning the nuances of trading online is vital to establish yourself in the market and to emerge as a successful entrepreneur; on failing to do so, your website will be buried in with millions of non-performing websites existing online. To stay in the hunt, improving the business based on the recent trends in the market is a must. How to improve your business to make things work for you? It is the burning question drilling the minds of many businessmen. Well, let's discuss the factors that constantly influence the online business and what all the necessary steps required to take your business to the next level.
Factors influencing online business
Website design
With website being the prominent factor for improving the business, building an ecommerce-based website on a reliable and secured platform is recommended. Today, plenty of platforms do exist in the market, and pick the right one that fits your bill and purpose. Some of the popular platforms that could provide your business a fantastic website with commanding features are WordPress, Magento, and Joomla!. A wonderfully designed with website with clear view and easy navigation attracts visitors from all corners. Adding beautiful themes is yet another means of attracting a large volume of people.
Content
Content plays a meaty role on business promotions. A website with high-quality content can help the business reach out wider audiences. Make sure the content on the website is persuasive and clear, and keep it plain and simple. Fill the content of the web pages standing in the shoes of the target audiences. A well-directed content inspires audiences which in turn ensure them to trust the site.
Safety and Security
As most of the online websites cater shopping carts, safety and security are the two biggest areas of concern with paramount importance to the visitors. Assure the visitors that what their details will be undisclosed when they wish to buy or sell a product. Online shopping carts are mostly designed in Magento platform, as it offers unassailable safety and security while placing orders. Ensuring safe online trading would help your business go places in a short period of time.
Keep in-touch with the visitors
Online business is all about converting leads to buyers. For instance, on a given day there could be numerous visitors and not everyone would buy product. In that case, you have to engage the visitors by following them up by mailing newsletters or information about the launch of new products, etc. This is an excellent strategy followed by giants like eBay, Amazon, etc. to stay tuned with the customers and to improve profit.
Offering discounts and freebies
Again, another excellent strategy for business improvement. Offering discounts to the customers increases the traffic to your site and creates a buzz among the customers leading them to buy your products. By offering a free sample customers would start to trust the site; if quality of the sample is outstanding, there are healthy chances that you can rope in more customers at a brisk pace. So, there is nothing wrong in offering freebies or discounts, as it improves the business dramatically.
Make Your Site Search Engine Optimized
Last but not the least! Albeit having a well-designed website with all the features mentioned above, optimizing your website is the ultimate way to make your site visible online. Presence of your site in the online, that too within the top 10 search results pages of search engines, for a long time helps find potential customers. SEO is the best way to promote your website online for better results.
From the above discussion, it becomes evident that business improvement won't happen instantly and you have to count on many factors before setting up an online business store. A well-designed, search engine optimized site with informative content and attractive themes offering complete security and safety on purchasing will certainly take your business to another level beyond imagination. So, consider the key points discussed in this article before setting up an online store for your business prospects. People show great deal of interest in online purchases currently. Setting up a high-quality online store is the best way to cash in, but make sure that you stick to the fundamentals of online trading before moving ahead.
This article is written by Riya Sherin. She is a designer who has a love for creativity and enjoy experimenting with various techniques in web. If you wish to write for HBB, kindly check this.