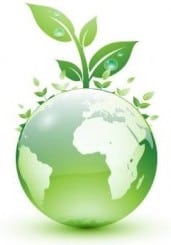 Using Social Media is important for advertising new Business and for making your organization an authority on any topic. For green organizations, this is important because the latest news on environmentally friendly topics is sought on the latest information news source – The Internet.
Even the experts can't resist reading blogs on sites that are easy to jump around on like WordPress. To start a non-profit green organization on WordPress, here are four tips that will help you be successful.
#1 – Stay informed by reading other blogs. Even search for other non-profits on WordPress itself. By reading information on other green blogs, you can stay up-to-date on the latest news and trends, such as recycling, solar power, or obtaining LEED certification. You'll have a good understanding by grasping the tone expressed about these issues, and by noting the type of content that is included.
#2 – Post new content consistently. Readers and potential business prospects will be more likely to return to your site if you frequently post new and interesting stories.
Continue reading 4 Tips To Start Non-Profit Green Organization On WordPress