YouTube, having tonnes of videos, are not worried about anything but their design. Right now they are experimenting with various designs. Latest one is YouTube Cosmic Panda. Seriously you'll love it.
You can expect the following features in the new YouTube,
A new experience for watching videos and playlists.
More page designs and better editing tools to customize your channel.
Keep watching when moving between videos, playlists, and channels (Chrome only).
Stylish new look and feel.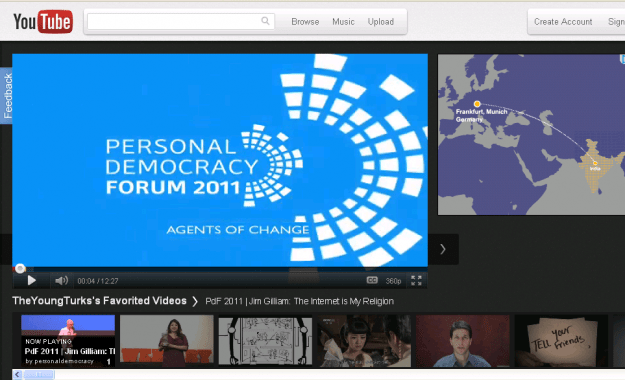 If you are not interested, you can always go back to the older design by returning to Cosmic Panda and selecting to go back to the "older version."