Big fan of Grooveshark? The online music search engine giant allows us to listen tonnes of awesome MP3 Songs for free. But you don't have the right or option to download them as MP3 file.
Downloading MP3 Songs From Grooveshark
Using Groove Shredder, a Firefox extension you can easily do that. This one is really simple to use indeed.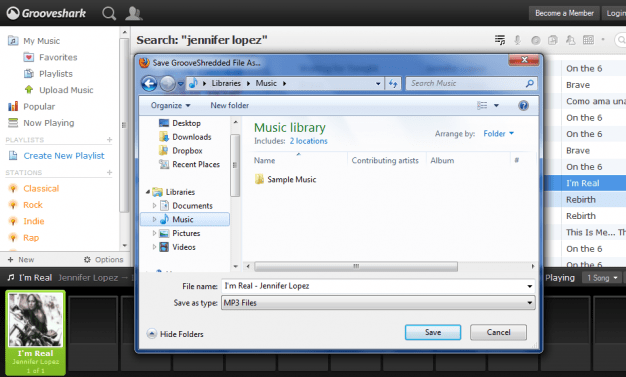 Just install this extension and enable it. Go to Grooveshark.com and search for your favorite song. You can check out Popular Music section. Then play it and Groove Shredder will automatically ask you where to save it. After downloading it, you will have your favorite song in MP3 Format.
Not comfortable with Firefox? Then you can try Orbit Downloader. You can also download MP3 Songs from YouTube.