My last post about Twitter was the Search Engine website for browsing Twitter. I was quite impressed with it. Now I'm going to review about a tool in a website. This tool is exclusively for wild Twitter fans out there. Hope you are Twitter fan. If not you will become one by seeing this post :D. Twittermosaic allows us to create a cool mosaic of our Twitter friends or followers.

All you have to do is to enter your Twitter username and then it will generate the Twitter mosaic for you in the shape of rectangle or square. You can also create and get cool stuffs like Mug, T-shirt, Bag, etc using your Twitter Mosaic. I created two pages for displaying my Twitter Friends and Followers.
BTW, another good news you can show how popular you are in Twitter by this Twitter Mosaic. You can add this Twitter Mosaic in your blog. It is easy and simple. They will generate a HTML code for your Mosaic. If you have any other further doubts or questions regarding this, why don't you catch me in Twitter?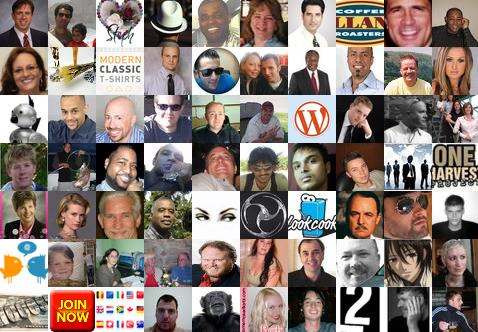 Other Awesome Twitter Tools You Must Try
HOW TO: Send Audio Tweets To Twitter
Find When Your Twitter Followers Are Active
5+ Useful Websites To Create Events On Twitter
Check How Fast You Can Tweet [Twitter Tool]
Top 15 Twitter Tools for Twitter Freaks