If you own a website or blog, then the term 'uptime' and 'downtime' are quite familiar to you. The bigger your site is, the more problems it'll cause. Remember what happens when your customer or client wants to make a purchase on your site but to their disappointment finds your site down or not functioning properly. Guess what happens next? You'll lose potential customers.
It is not quite easy to check your website's uptime every time and getting notified you when your site is unreachable. I came across several website monitoring services, but they lack features like real time notification email or SMS alert. But Monitor Scout is a revolution in website monitoring, providing all the required features.
Key Features of Monitor Scount – Why You Should Try it
Top class external website & server monitoring.
Threshold notifications for CPU, RAM, HDD, NIC and processes.
Global monitoring network.
Instant notifications via Email and SMS.
Supports several applications and protocols.
Dedicated and high knowledge technical support.
---
Manage Your Server Health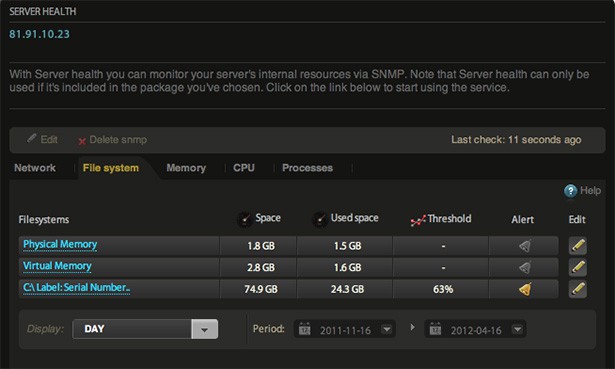 ---
Exclusive Reports & Analysis
Monitor Scout has exclusive analysis tools to store your monitoring and server health data. They provide in-depth reports for more productivity and reduce downtime. They provide data in several manners.
1. Uptime graphs monitors, devices and average account uptime.
2. Latency graphs for all monitors and locations.
3. Usage and performance graphs for Memory, CPU, Network interfaces, Hard disks, and processes.
4. Alerts with detailed information of location, monitor, device, downtime in time and recovery.
You can analyze this information to improve proactive efforts to reduce down time and in the end improve uptime even more.
---
Server Monitoring
Being a free uptime monitoring service, they are not restricted to few services. They let you monitor your site's uptime on different protocols. They provide monitoring checks like Ping Monitor, HTTP Monitor, FTP Monitor, IMAP Monitor and many more monitoring checks. You can check other different ways they monitor in Monitor Scout Monitoring page.
Monitor Scout will be essential for blogs having huge user base and traffic. It alerts you whenever there is an increase in server usage and you can take the required steps for preventing downtime.
---
Intuitive interface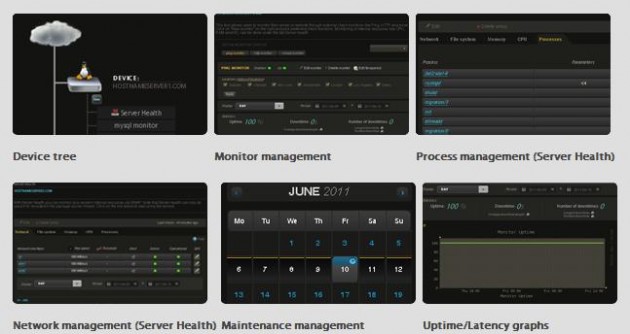 This is one of the best interfaces I have seen. They have something called "Device Tree", which makes your monitoring easy and gives you a clear overview of all devices and sub groups that you have set up. They also have straightforward graphs using which you can easily understand uptime statistics and alert timetables effortless.
Overall this is a great service for which you should give a try. If you care about your site's uptime, then this is must for you.