If you are music freak like me, then probably you will download songs from Grooveshark or rip audio from YouTube videos for listening to songs. But unfortunately you can't expect those songs to be high quality, sometimes they doesn't seem to be loud enough. Here we share a free audio tool for increasing the loudness of MP3 songs.
vloud is what we are talking about, just upload quiet mp3 files and get louder ones back. You have four options: light, loud, louder, and loudest. 10MB is the maximum file size.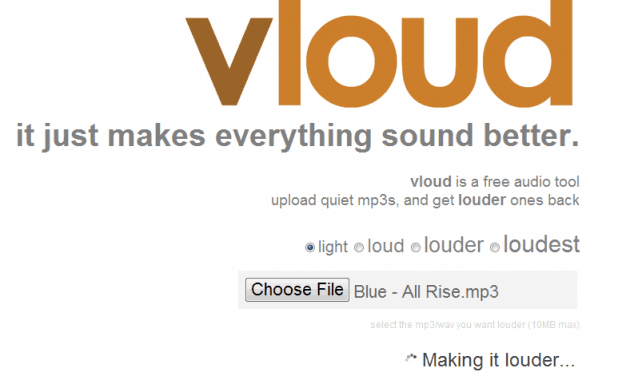 I was quite impressed with the output, it was louder than before and the quality of the file is also not affected. You need to wait for some time while they process the file you have uploaded. After completing the process, you can either listen to it online or download the louder version of the song on your computer.