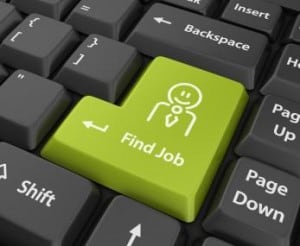 This is the age of speed and you must take advantage of the latest scientific and technological progress. The top social networks – Facebook, Twitter and LinkedIn – are doing exceedingly well in connecting people. They have won many hearts as they have won the distance. I don't have a speck of doubt in my mind that there will be no net user on this planet who doesn't know about these social networking sites.
Do you know how useful these social media can be in building your career? All of these top social networking sites are free and easy to join. Moreover, you can set a wide network of contacts using these sites. You are supposed to market yourself well and connect with people who can prove a great help in the job search.
The most important factor that makes your search for a job easy is your online presence. You must be able to highlight your strengths, your set of skills and professional experience. If you want to speed up your search for a handsome job opportunity, your online profile will definitely make their presence felt.
Facebook
Facebook has become immensely popular in no time. The reason is of course the ease with which you can operate so many applications and connect with thousands all across the globe. It is so tempting to post something on walls and show to the entire world that sometimes Facebookers  don't even realize that their current employer can read what the employees type on the walls. Careless use of Facebook has made many job seekers lose some handsome opportunities and the current employers their posts. So, one has to be careful while using this effective medium for job search.
LinkedIn
Thousands of influential recruiters all over the world use LinkedIn to find out the right candidates for various posts in their companies. Do create a profile on LinkedIn; fill in all the information necessary for recruiters to pick you up. Do put the keywords of your resumes and your set of skills so that your profile should become easy to find out. While connecting with other members, I would say be selective. There is no need to connect with anyone you come across. Connect with only those who will be useful to you professionally.
Twitter
Twitter is generally used along with LinkedIn. It can help you set up a widely spread network of contacts and find job listings. You will be able to build your brand and showcase the same before the world. Twitter will definitely help you reach wider audience which would ultimately result in an easy job search.
Internet privacy
While using social networking sites, be careful about the online privacy. It is very important to make sure that you share photos or personal information only with people who are your friends or whom you know well. There have been many instances where promising and deserving candidates could not get the opportunities they were trying for just because they formed bad impression before their potential employers as they forgot to restrict their sharing personal information only to their friends.
Social media can prove a great help in job search and in your career building. It is indeed a boon if used wisely.
This article is written by Jennifer Louis. She is from USA, and writer who loves to write articles and blogs on career, cover letters, jobs, sample resumes.