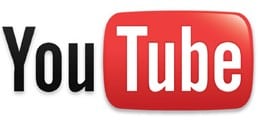 Turkey (known officially as the Republic of Turkey) has finally lifted the ban on YouTube after 2 years. Turkey also Banned Video Sharing Website Vimeo recently. YouTube is a popular video-sharing website on which users can upload, share, and view videos.
It was started in March 2007, a Turkish court ordered YouTube to be banned for offensive comments about their founding father of the Turkish Republic, Mustafa Kemal Ataturk. YouTube faced new ban one after another. Then it was finally completely blocked in Turkey in May 2008, with the blockade lasting more than two years.
Turkish Transport Minister Binali Yildirim said the ban has been lifted as the offending videos were removed from YouTube. He said, "…we didn't get here easily, we have been through a lot in the process. I hope that they have also learned from this experience and the same thing will not happen again. YouTube will hopefully carry out its organization in Turkey within the limits of law in the future," he said.
Continue reading Turkey Lifted The Ban On YouTube After Two Years