Content is King…!
This is a very popular statement in blogging industry. Every one is talking about content, but what exactly content is and why content is king. Truly speaking for me content is nothing but every thing. Did you got it….!
Yes, Content is everything for a blogger. That is the main difference between a blog and websites. Blog is all about content and website is nothing but just a tool to promote a business, product or service. Content is very important for a blog, because for a blogger the only way to survive is to share more with the world.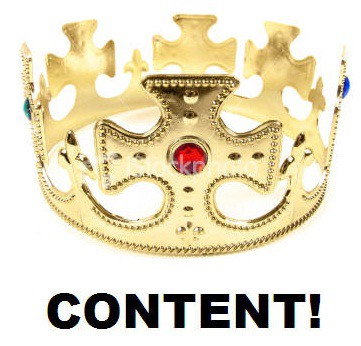 3 Things Content Will Give You
#1 – Readers : You write in your blog, because you need readers. The more you write the more readers you get. Readers are your customers. If you are using any PPC program or any affiliate links, then you will need readers to generate revenue from them. So content is very important for your blog.
#2 – Brand : Every one is writing but the more professionally and uniquely you will write, the more benefits you will get. Those bloggers that are stood out of the crowd actually wrote unique content and just because of the content they are now the kings of the blogging industry.
#3 – Revenue Generation : Content is the only thing that will help in generating revenue from your blog. Writing Sponsor reviews and paid articles for other bloggers and writing for your own blog helps in generating revenue. Without content you can't generate revenue, you will have to write. That is way content is king.
---
How To Write Good Content?
This series will help you to create good content for your blog.
3 Tips To Write Effective Web Content
Write Killer Articles For Killer Traffic
8 Great Tips For Writing A Great Blog Post
5 Solid Tips To Write A Better Blog Post
It is now clear that why Content is King. Without content you can not survive in this tap competitive industry. Your success is depend on your writing ability. Content not only give you revenue but also recognition and authority on the web.
So do you rely on your blog's content or any other part? Please share it in the comments!