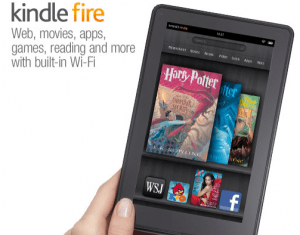 Now here is an exclusive chance for you to own Amazon's Kindle Fire ebook reader. The Kindle Fire is a mini tablet computer version of Amazon.com's Kindle e-book reader. Bitrix24, a new SaaS (software as a service) cloud based social intranet platform, is hosting a giveaway on this and you could be the lucky winner.
How You Can Participate In It?
The rules for this giveaway/contest is really very simple. You can find them below.
1. Register at Bitrix24.
2. Send the following information to did@bitrix24.com:
Your Bitrix24 ID.
The feature you liked or used the most.
What you found difficult/disliked the most. However if you liked everything, don't feel forced to come up with the problem.
3. Use 'Bitrix24 Kindle Fire Giveway' as your subject line.
Special Second Prize
A person who used his or her Bitrix24 account in the most unorthodox way will be receiving a special second prize Kindle Touch. Now how cool is that?
Exclusive Offer for Startups
If you are a Startup and willing to use one of Bitrix24 paid plans for free, you can send an e-mail to did@bitrix24.com with 'Bitrix24 Startup Initiative' as the subject line.
You should include information about your startup and how you are planning to use Bitrix24 for your Business.
Remember, the contest ends on September 1, 2012.
So participate right now, and wait eagerly to win one. 🙂