Earlier we discussed about the Public Beta Release of Norton Antivirus 2011 & Internet Security 2011 and now it's time for another beta release from Kaspersky.
This is the first public beta of Kaspersky Antivirus 2011 and Kaspersky Internet Security 2011 (Version 11.0.0.187).
They are available for testing purpose and it comes with 30 days trial for absolutely free.
Remember it is still a unfinished product and released mainly for testing purposes.
This beta release may contain bugs. It may also be unstable. Intended for developers and testing purposes only.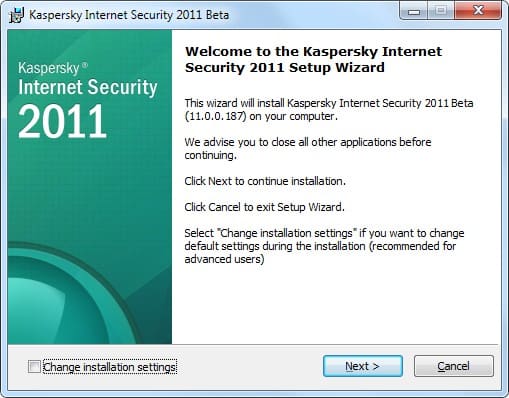 This beta has "all in one installer". Both KIS 2011 and KAV 2011 are included in a single installer. You can choose between Kaspersky Antivirus 2011 or Kaspersky Internet Security 2011 while installing. The final release may contain two different installers.
Some Features : Kaspersky Antivirus 2011 & Kaspersky Internet Security 2011 Beta features a completely changed new GUI and Windows Sidebar gadget.
Kaspersky Antivirus 2011 | Kaspersky Internet Security 2011 [Beta] – Download Here