If you are into Blogging and if you want to monetise your blog, then Infolinks is one of the best options for that. They stand unique amongst their fellow competitors by providing various advertising layouts which mingles with your blog's theme and content.
Now, thank to Infolinks Referral Program, you can refer fellow bloggers and make money out of that as well. You are doing them a favour and in return, Infolinks is doing the same to you. Personally I'm using their referral program for months and this is one of our decent income sources I must say.
Infolinks Referral Program
Head over to Infolinks and sign up using your blog as a publisher. After the application approval, enter your login details and access the Infolinks dashboard. Go to the "Referral" tab.
This is the section for your Infolinks Referral Program, you can find your affiliate (or referral) link here and all your referral stats. So now, instead of using your normal Infolinks.com link you can use your Infolinks referral link and make money.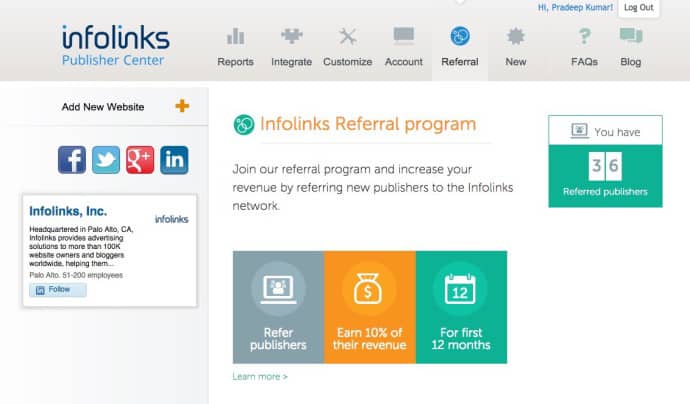 Infolinks provides you various attractive banners to promote your referral links. You will also get a real-time active site counter in the dashboard so that you can monitor your referrals. You can easily earn 10% of the revenue from all the sites you refer for 12 months.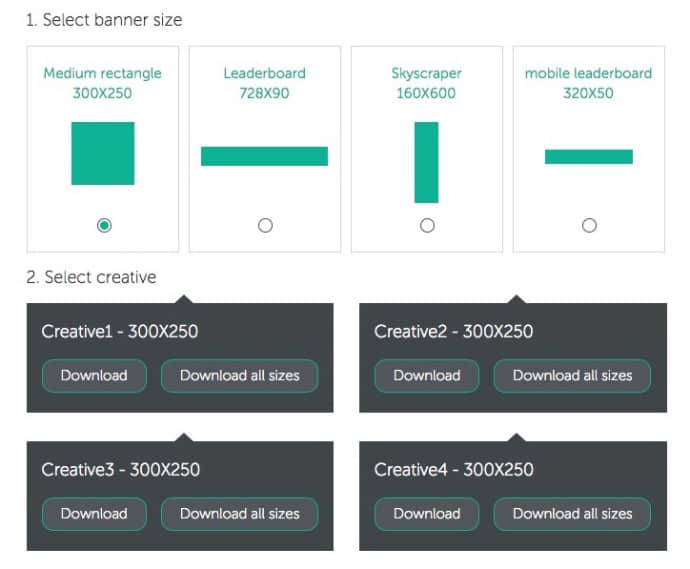 Also they have excellent support team to answer all your questions related to this, so feel free to ping them anytime and clear your queries.
Promoting Your Infolinks Referral Link
These are some of my ideas to promote your referral links and make money out of Infolinks easily.
Write Blog Posts: If you are a fellow blogger, then you can also write a blog post about Infolinks and their Referral Program. Be as detailed as possible and share your referral link.
Use The Banners: You can also use their exclusive banners (they even have one optimised for mobiles) on your blogs. This can attract potential bloggers easily.
Social Media: You can promote it on your Facebook and Twitter profiles. If you have a Facebook page or group, you can also make use of those.
Email: If you personally know some contacts, you can directly mail them and explain about Infolinks and their referral program.
These are some of the methods, you can get as creative as possible, now-a-days we even have WhatsApp for promotion, so make full use of such developments. This is like an extra income source for us, invest your effect in referring and enjoy.
Do sign up for Infolinks Referral Program and let us know your views about it. If you have any queries regarding this, feel free to let us know in the comments below, we'll guide you right away.