Are you a Movie freak? Having tonnes of movies clogging up your hard-drive? Are you tried of opening IMDb to find the rating and description? We have Movie Monkey to the rescue – Dial M for Monkey – that lets you do all these tasks with ease.
Movie Monkey is a super-simple, light-weight movie manager. It automatically identifies and classifies your movies according to the genres, downloads poster image, plot-line IMDb rating etc. Not just that, its lets you do more. Below you can see some of the features.
Identifies Movies Automatically Automagically
Movie Monkey identifies all your movies automagically. You just have to import a folder, sit back and watch the movies getting added magically.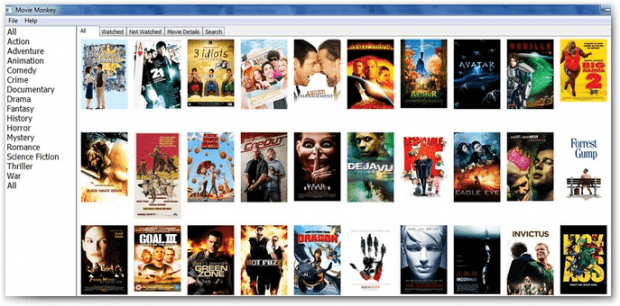 Classifies Movies according to their Genres
Movie Monkey classifies all your movies according to their genres. You can easily get a view of different genres movies.

Keeping track of the Movies you've watched
One of the chores of managing movies is keeping track of the movies you've watched. Movie Monkey does it for you, in style.
Get Instant IMDB Rating and Description
What kinda Movie buff does not open IMDb before watching a movie? Now, you'll be of that kind, for it's all there in Movie Monkey. Movie Monkey automatically – oops, automagically – gets the IMBb plot-line and rating for all the movies.
Easily Search by Title, Director, Actor etc
Movie Monkey lets you search the movies by title, director, actor, etc.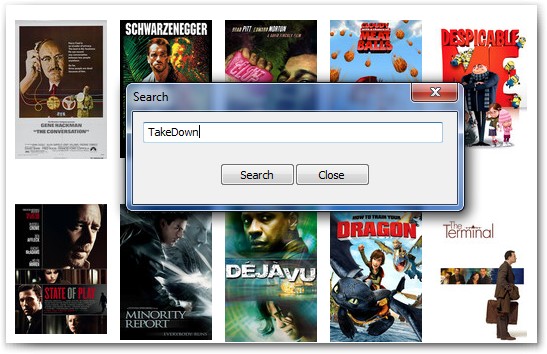 Being a movie buff, this software really saves my time. Appreciate the developer(s) for creating this. 🙂 As of now, only Windows version is available, but the developer promised to provide Linux and Mac versions soon.
---
Exclusive Movie Monkey Preview For HBB Readers
The public access for this awesome software is still a while away, however the guys behind this created an invite code for HBB readers.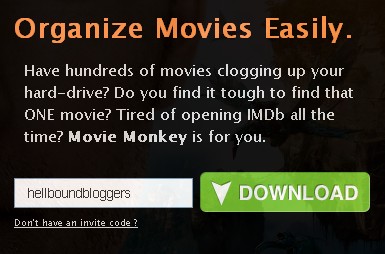 You can use the invite code hellboundbloggers to get an exclusive preview. So why are you waiting? Go and grab Movie Monkey now! For more updates, you can connect with Movie Monkey on Facebook.
Are you are movie freak, so how was your experience with this awesome movie software? Feel free to share your opinions below.