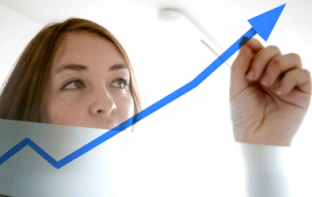 Most guest bloggers guest post for back links, increased exposure and engagement to a different set of audience. But actually, guest posts have more potentials and benefits that can really give value to your website. In this article, we will tackle on 5 tips on how you can leverage on your guest posts and make them convert.
1. Find the Right Guest Post Location
The key here is to target specific audience. Before guest posting, you have to research the background of the followers of the blog where you're contributing to and also the relevance of the blog to your niche. For example, you are projecting that you're an expert in providing solutions to marital relationship problems. If you will be posting on another blog giving tips on how people will get their ex-boyfriend back, the odds that you will get a subscriber is small.
Given this scenario, this blog has love and relationship as one of its main topics but it caters and targets singles and not married folks. You may write a great content about how to keep the spark alive between couples, and readers may be attracted. However, when they find out that the posts in your own blog do not consistently pertain to their needs, they will not be "converted." Simply put, they cannot connect to your blog's content. Your blog will not appeal to these readers. So you need to analyze the location of your guest post before guest posting.
2. Optimize Your Guest Post
Most often, novice guest bloggers don't do keyword research before writing the content. When they get the right audience and right location, the next thing they fail to do is to determine the primary keywords to use effectively in their pitch. Guest posting without including the right keywords is a waste of time because you will only lose the advantage of long-term search engine traffic. A guest post is a way to promote your brand. To bring in a healthy amount of traffic and ultimately a great number of subscribers to your website, make sure that your guest post is optimized with properly researched keywords.
3. Provide Call To Action
Notice the engagement of audiences in that blog and see if this same group of readers can also be turned as an active community in your blog. Visit the blog's posts and check the number of comments and users participating in the comments section. Count the number of likes, re-tweets, shares and recommendations of the blog's posts. You hit a jackpot when you reach a newfound treasure trove of keen users.
To lead them to do the same in your blog, somewhere in your guest post, you should provide a call to action button or link that will push them (but not in a hard-sell way) to visit and follow your site and then purchase your offerings. Have tantalizing directions that will cohesively put together as part of your content.
4. Give Out Freebies
The fish gets to the hook because of the bait. Similarly, you can follow the same tactic. In guest posts, the best way to have readers turn to your subscribers is to offer them freebies. Freebies can be anything enticing—free e-book, discount voucher on any of your company's product, etc. Through these baits, you'd be able to catch quality prospects and soon can be your customers.
Now if you're thinking of the costs, let's say you'll create a free e-book which most probably the content would be easy to make since you got a blog. All you need to do is to collate your content and format it into an e-book. Of course, with the utmost quality. Once your e-book is ready, all you need to do is to give it away for free. Now, that's a possible gateway for you to sell to those who would acquire your ebook. Since, they knew how much quality you put into your products(your e-book) they would most probably buy what you have to offer.
5. Write a Clear Storyline
Last but certainly not the least, you should provide a good content that will delight the readers. The magic formula is quality content plus clear storyline. You must state what you want your reader to do or act and establish a smooth flow throughout your post.
Having a clear storyline or learning curve for your readers is important. This will help them learn what they need to in a smooth manner. This will also reflect the quality of your work and products. So, better formulate an effective outline before your put your ideas into writing.
Conclusion
Not too long ago, guest posting is seen and practiced only to have more links and exposure to your own blog. Now, things have changed. Of course, the original intention is still a huge part of guest posting's benefits. But webmasters have set the stage and changed guest posting's paradigm to conversions. Getting other readers to click your blog's link is only one step to getting a good conversion rate and it barely is considered as a successful conversion. What you want is for them to be turned not only as your blog's followers but your product's buyers. Turn leads to sales with the above guest posting guidelines.
This article is written by Celina Conner. She is a Yoga Instructor, an alumna of Advanced Diploma of Management at Martin College Australia and a mother of a beautiful daughter, Krizia.