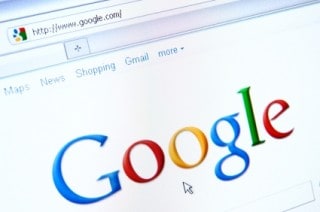 Google continues to evolve. Likewise local search marketing services and SEO specialists must evolve with it. Google's recent Penguin and Panda updates, along with other changes in its search algorithm have sought to put an end to the relevance of unnatural links and sparse content.
With the explosion of Social Media and locally targeted search results Google is trending towards including human interest as a ranking factor in its algorithm. What is the secret to boosting the usage of your website and gaining naturally created links in a human interest driven Google results environment? The answer, as it has been for some time, is content. The creation of engaging, quality content is the key to attracting and keeping human interest.
Understanding the Quality of Your Content
There are factors that will help you better understand the engaging quality of your content.
Authorship – With authorship you can establish trust that you or your website are a trusted authority in your niche.
Social Media – Are people posting and tweeting about your content to share it with others? If it is quality, people will talk about it.
Links – If other websites and pages are naturally linking to your content, then that is a good sign that it is considered to be of value.
Bounce Rate – If people are landing on your content and immediately leaving, then that is a good sign that your content is of little use to those visitors or of low quality.
Page Use is a Good Measure of Human Interest
Google is getting better and better at determining the human experience on a web page. Google's position for ranking has always been that if the webpage is considered of value to them, then it will be of value to humans, and conversely, if the page is considered of value by humans, then it will be considered to be of value by Google. If the content on your website and pages is considered to be of value by both humans and Google, your page will rank very well. Real, human, on-page usage is a realm, in which Google has begun to venture, as part of their trend towards using human interest in your content as a ranking factor.
If You Listen, Google Will Tell You What Is Quality Content
Many people try to "beat" Google. The way to real success on Google is to "listen" to what Google is telling you to do and do it. Currently, Google is saying that quality, engaging content is a major factor in ranking well. To improve the quality and human interest in your content, you should build author rank, measure social signals surrounding your content, measure traffic on your web pages, and measure quantity and quality of comments. By themselves these are not major ranking factors for Google, but together they can greatly enhance the credibility, authority, and quality of your content in Google's eyes.
The main thing to focus on, whether you are looking at local search marketing services, or implementing a large SEO strategy, is the creation of quality, engaging content. Google is getting better and better at recognizing what is truly quality content and what has been artificially elevated through shortcuts and blackhat tactics. Google wants the quality of your content to be recognized and shared naturally, because of human interest in what you are creating.