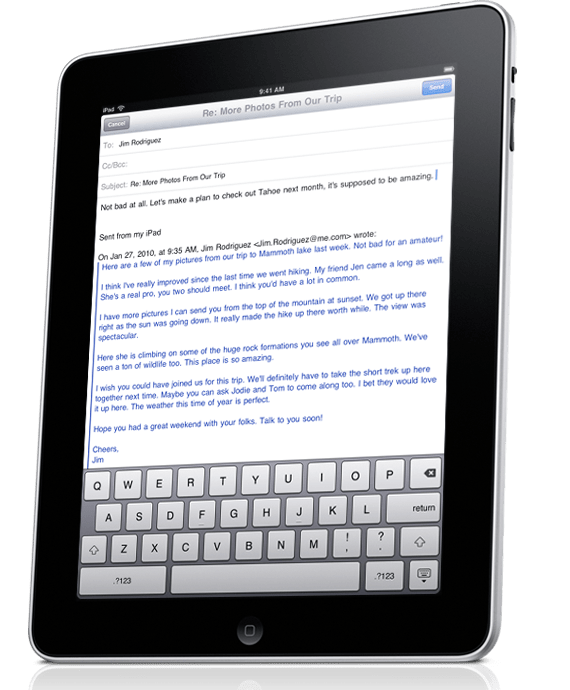 Apple iPad is believed to provide almost 30,000 free E-Books. They are available for free in Apple's iBookstore.
These e-books come from Project Gutenberg's free digital library. They also contain paid titles alongside from most major publishers.
The available e-books will be DRM-free and the paid titles will be wrapped in Apple's FairPlay DRM. These free e-books that come from the Gutenberg Project has a expired copyright.
Steve Jobs made comment earlier this week that said iBookstore would offer free e-books although the amount of books and where they came from were not said. Report says, you will also be able to add other free, non-DRM titles from iTunes as well.
Unfortunately the iBooks app will not come pre-installed on the iPad. Users have to go to the App Store and download it free of charge.
The Apple iPad is believed to arrive on April 3rd, 2010.
What's your take on this? 😉