Since the release of Google Plus, one of the most common questions users have been asking is, "How can I search just Google Plus Posts?"
Currently, Google doesn't support for searching Google Plus posts directly, you must add site:plus.google.com to the end of the query string in Google search box.
In order to solove this problem, there is a little web app called Google Plus Search. This search engine is based on a public API which is Google Custom Search. It's basically just a search box where you input keywords and the results will come from stuff inside Google+. After you search you can also filter the results to only "Profiles", "Posts", "Google Reader" items and so on.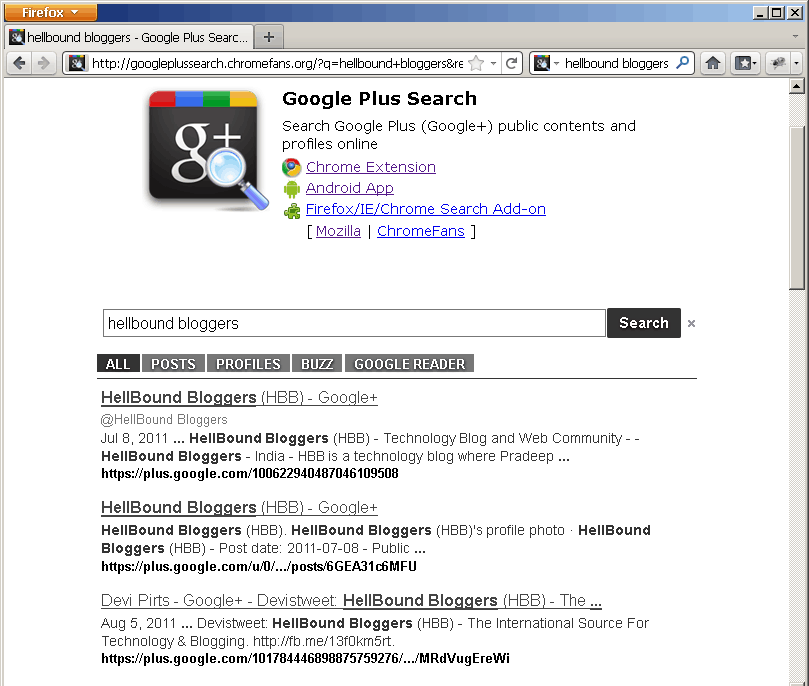 The app is available as a Chrome Extension, Android App and as a Web browser add-on for Firefox, Internet Explorer or Chrome.