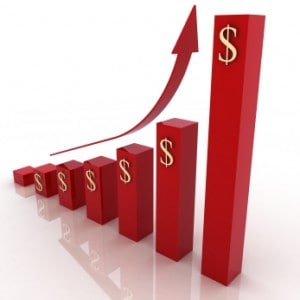 Every blogger's aim is to post some informative articles that would attract the targeted audience easily. They also aim to make some money through their blog which becomes possible with the affiliate marketing alternative. You might be one among them wishing to promote your blog to earn money. If so, you need to follow some techniques to maximize affiliate sales of your blog and also to sustain your customers.
Even though there are lots of ways to promote a particular product in the market, you should be choosing the best method to get your blog visitors to prefer on a particular product and buy it. So, naturally you need to focus on finding the products that are selling in a good rate in the current trend and then move on to advertise them on your blog. These techniques work great on my site where I Nuance and Eltima Coupon and helped me to create few bucks with affiliate sales.
What actually is Affiliate Sales?
As you can think this is a kind of sales and yes its true. So if you can't sale then it's simply no profit for you. Affiliate sales are the sales in which you sell products which are manufactured or designed by other companies and you help them with a platform, like your website or blog, to drive traffic to their site and converting the visitors to customers. Not to mention, you get a percentage of their sales.
Reliable products
Try and choose trustworthy products to advertise them on your blog. If a customer buys a product through your website, after reading some articles/posts in your blog, and if he/she has any questions or issues, the first person they are going to raise the question on, will be none other than you. So, you need to make sure that you market and advertise only trustworthy products. You also need to know complete details about the product to make sure that you answer the customers, whenever they approach you for a query.
Analyze ideas
The next step is to analyze. You have to outline new ideas everyday to enable your blog to sustain on the World Wide Web, since the number of people visiting the internet is increasing day by day. Take your own time to frame new ideas which will surely help you to get more followers. Portray the products in an eye-catching manner and ensure that you are completely done with the process of analysis before you start to execute your plans.
Provide regular updates
You need to introduce new products then and there to your customers when they are updated in your blog. An email-list will help you perform this task. Build a good Email Marketing List for this. The customers will be able to know the regular updates and so they will visit your blog at regular intervals which thereby results in maximizing your affiliate sales.
Sustain traffic
If your blog is bound to get more traffic on daily basis, be sure to promote products that possess high credibility. You need to make proper research before promoting a product. You will be paid by the company that actually manufactures the product, for every single product the customer buys from your blog/site. If you promote cheap and unreliable products, you are bound to lose your customers which directly will affect your affiliate sales.
Product reviews
Writing reviews about those products that you had put up on your blog will actually help you to get more visitors, since most people tend to purchase products only after going through reviews posted in various websites/blogs. You can write about the advantages and disadvantages, the cost, and discount offers regarding a particular product. This helps to bond with your customers easily as they will start to trust your blog than before.
With all that being said, you need to mix all these various techniques to promote the products to maximize your affiliate sales.
This article is written by Amarendra loves. Has works for discount coupon blogs that provides latest coupon code deals that features on jupiter images and istockphoto discount deals.